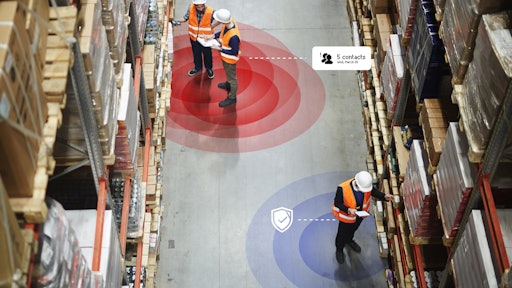 Kinetic
It's finally here. SCN Summit: Future of Supply Chains officially kicks off TODAY, Dec. 6, at 10 a.m. CST with a presentation from Dan Gilmore, chief marketing officer, Softeon, and Dinesh Dongre, VP strategy software at Softeon.
In this session, registrants will learn how optimization, orchestration and simulation are changing the game in distribution, and how newer warehouse execution systems (WES) with a warehouse management system (WMS) or standalone are turbocharging performance in automated and non-automated distribution centers.
Then, at Noon CST, check out Pawan Gupta, VP, customer advisory and sales for Blue Yonder, and Reyaz Mohamed, VP, luminate commerce for Blue Yonder, outlining how to achieve the ultimate in e-commerce fulfillment and what's in store for 2022 and beyond.
We return tomorrow, Dec. 7 at 10 a.m. CST, where Peter Haselden, group performance director from Rubix, and Ben Speirs, finance business partner from Enable, will provide an executive outlook reviewing the latest trends and developments within the deal economy, focusing on what tactics are being used to achieve greater profits, minimize risks and increase efficiency throughout the organization.
Then at Noon CST, Barry Bradley, head of supply chain for Crisp, will cover how to establish a foundation for collecting, analyzing and actioning data to maximize the supply chain organization.
Closing out Day 2 at 2 p.m. CST is Bill DeMartino, chief product officer and managing director, Americas for riskmethods, and Eric Evans, managing director, business development for RapidRatings, who will suggest ways to implement supply chain risk management, how to get started, what to do next and more.
There's still time to register for one, two or all sessions, just go to SCNSummit.com.
The Supply Chain Network (SCN) Summit is the premier virtual event aimed at educating logistics professionals on critical issues impacting the supply chain industry. Hear from industry experts, as they discuss trends, technologies, challenges and opportunities revolving around warehousing, transportation, sustainability, procurement, emerging technologies, workforce development, risk management and more.
Hope to see you at this week's sessions!