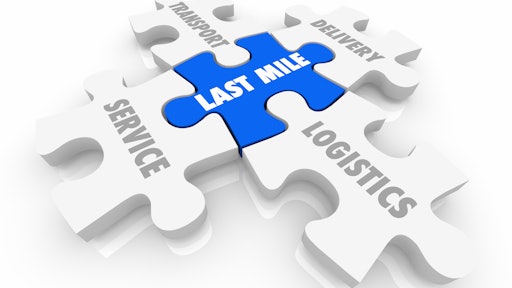 iQoncept - stock.adobe.com
HyperTrack announced new features to its last-mile logistics platform to power advanced last-mile technology stacks across industries.
One such feature is the Logistics Map, a global map developed using tracking data from millions of orders that addresses specific requirements of logistics fulfillment and aligns with the ground truth behavior of delivery and gig workers.
Another feature is Orders API, combines the power of live location with order batching and routing into one API to help logistics teams plan, assign and track orders for on-demand and same day use cases.
And, Software Development Kit (SDK) powers applications across the globe for organizations managing deliveries, visits and rides for their fleets.
From HyperTrack:
Rather than be routed to a parking structure that is difficult and time consuming to navigate, delivery drivers will be routed to the most convenient temporary stopping zone using the Logistics Map.

HyperTrack's

Logistics Map gives teams the ability to automate the correction of addresses and geofences, and provides the tools to intelligently identify service times and route deviations.

With this granular map data, operations teams can capture service times and deviations quickly and use per-order data to improve overall performance and efficiency in the field.

Orders API helps businesses

batch and route orders by incorporating a driver's live location and work status into a maximized fleet, increasing operational efficiency and improving the utilization of on-demand labor and gig workers, delivery drivers and field service workers completing orders.

SDK integrates with existing applications and gives developers the tools to build systems that react to errors in real time. Upgraded with features that focus on driver behavior, the new SDK enables logistics operators to make immediate decisions based on live data from driver applications. Additional upgrades include push notification integration for iOS with improved battery usage and reliability.