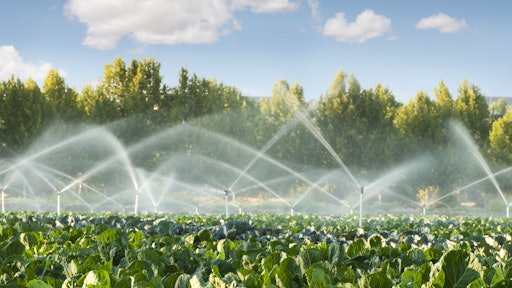 Deyan Georgiev - stock.adobe.com
AppHarvest has acquired Root AI, providing the company with a baseline of harvesting support and crop care specialists. With the acquisition, AppHarvest will now have the advantage of the technology in the data the robots can collect as they harvest, evaluating crop health and optimize overall operations of the facility.
"Farming as we've known it is broken because of the increasing number of variables such as extreme weather, droughts, fire and contamination by animals that make our food system unreliable. Indoor farming solves for many of those challenges, and the data gathered can exponentially deliver more insights that help us predict and control crop quality and yield," says AppHarvest founder & CEO Jonathan Webb. "One of the key challenges in agriculture is accurately predicting yield. Many downstream decisions from work scheduling to transportation to retail planning are based on that. Any deviation between projection and actual yield can result in fire drills for numerous functions to adjust for the change, and AI can help solve for that."
By gathering more data through AI, growers will be enabled to use real-time information in order to improve sustainable efforts and help indoor farms grow chemical pesticide-free fruits and vegetables.
Root AI co-founder and CEO Josh Lessing will take on the role of Chief Technology Officer for

AppHarvest
AppHarvest

is investing approximately $60 million, consisting of approximately $10 million in cash and the balance in

AppHarvest

common shares, to acquire Root AI.