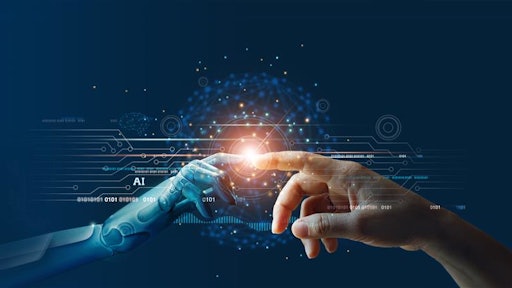 stock.adobe.com
Ocado Group has acquired a minority stake in robotics start-up Myrmex Inc. and will take a seat on its board. Ocado Group has secured intellectual property that is synergistic with its pioneering suite of solutions and has appointed Myrmex to design and develop a bespoke product. Ocado Group also has the option to participate in future finance offerings.
Myrmex Inc. is a materials handling robotics start-up with a unique offering including autonomous mobile robots and intelligent asset handling systems. Myrmex's suite of solutions notably enables click-and-collect deliveries, allowing the industry to respond to the accelerated demand for smart deliveries created by the Covid-19 pandemic.
George Katiniotis, Chief Executive Officer of Myrmex stated:
"With over 20 years of experience in transforming online grocery through cutting-edge technology and automation, Ocado Group is widely recognised as the leader in this space. The company's investment is testament to Myrmex's robotics and automation capabilities and will enable us to accelerate the commercialization of our product portfolio."
Alex Harvey, Engineering Director for OSP Handling Robotics at Ocado Technology said:
"We've been impressed with Myrmex's capabilities and are excited about the potential synergies with our existing business. As the shift to online grocery accelerates, we are moving even faster in adding automation to our end-to-end offering. Myrmex can play a part in that journey."
Myrmex targets the European, US and Middle East online markets, mostly focusing on the last mile delivery part of the sector, offering a system capable of delivering an online order just a few seconds after the customer arrives at the pick-up point. The system also takes care of replenishment, returns, temperature controls, and payment methods.