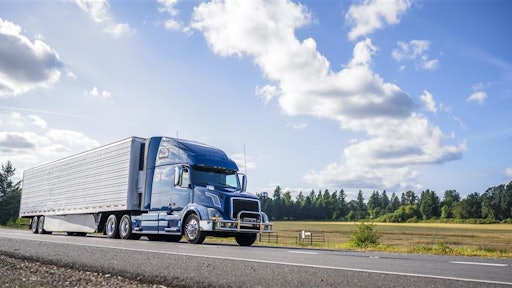 vit
Transfix, a leading transportation solutions provider reshaping the future of freight through its digital platform and best-in-class carrier network, today announced it has surpassed 400% annual growth for the Transfix Drop freight business, as shippers capitalize on this reliable solution for sourcing flexible capacity in an unpredictable market.
With the introduction of Transfix Drop, the industry welcomed a superior, differentiated service model that ushered drop into the digital age. Historically, drop freight has been serviced primarily by dedicated fleets, large asset carriers, or regional mid-sized carriers, which are inefficient for shippers to manage and difficult to scale. Powered by proprietary data science capabilities, Transfix has created a first-of-its-kind, aggregated national network of mid-sized carriers to provide high-quality asset capacity that leverages underutilized assets. Shippers now have a turnkey solution through Transfix that enables them to build custom, scalable drop programs with the added advantages of real-time visibility and actionable data insights. Carriers in turn, can better utilize existing capacity to increase consistency and scale their business through Transfix's network of leading shippers.
The nation's top retailers, e-commerce and CPG brands already rely on Transfix's extensive drop expertise, including Target, Unilever, Staples, BJs, and Wayfair. A testament to both Transfix's superior approach to carrier quality, capacity matching, and commitment to service, the company has moved tens of thousands of drop loads in 2020 alone, with a 98%+ acceptance rate and 98% on-time delivery.
"Drop is a core component of nearly every major shipper's supply chain. But despite its importance, brokers have historically struggled to create smart, scalable solutions that work for both shippers and carriers," said Lily Shen, CEO, Transfix. "The right technology and team have allowed us to rapidly scale our live business with enterprise clients. Now, we've rewritten the drop playbook to fill a real market gap, providing shippers with the reliability of asset carriers, and the flexibility and intelligence of tech-enabled logistics solutions."
Key benefits of
Transfix

Drop include:
Dedicated drop carriers:

Transfix's

unique network of dedicated, mid-size carriers offers shippers managed, asset-like service -- with none of the required management.
Flexible capacity: With access to more than 200,000 trailers,

Transfix

Drop can be up and running
in as little as one week, powered by reliable, nationwide capacity that can easily scale and seamlessly accommodate seasonal surges in demand.
Intelligent matching:

Transfix

partners with shippers and carriers to deeply understand their business and match the right set of carriers to shippers based on their unique needs. Once matched,

Transfix

utilizes technology to automate and power faster, more strategic orchestration of freight.
Exceptional service: Tech-enabled proactive exception management and access to on-demand, 24/7 support brings peace of mind -- and with

Transfix

managing multiple carriers on their behalf, shippers are free to focus on other parts of their business.
Actionable insights: Beyond providing high-performing trailer pools,

Transfix

analytics surface key insights for driving improvements and enabling a more intelligent supply chain.
Wayfair turned to Transfix to improve on-time delivery for their customers while also eliminating the administrative overhead required to source, manage, and track hundreds of asset-based carriers. Transfix worked in partnership with Wayfair to understand the company's operational needs and find unique transportation solutions tailored to their network, facility, and lane-level requirements, ultimately saving the business more than $500 thousand in annual costs and freeing up two hours per day.
"Transfix has found a unique way to add value in our drop-heavy network. Independent trailer pools that utilized one-off power units were not reliable. As markets tightened, service dropped. On the other hand, Transfix's carriers faithfully show up and deliver," said Alex Whigham, senior Manager, carrier performance management & strategy, Wayfair.
The exponential growth of Transfix Drop comes amidst a year of continued expansion for the company, following recent momentum that included the launch of its Core Carrier program, a new novel software solution, Fleet Planner, and a strategic partnership with P44 that will bring new, innovative joint solutions to market. This program represents just one more step forward in Transfix's mission to deliver smarter, simple, sustainable solutions for shippers and carriers that redefine the future of freight.