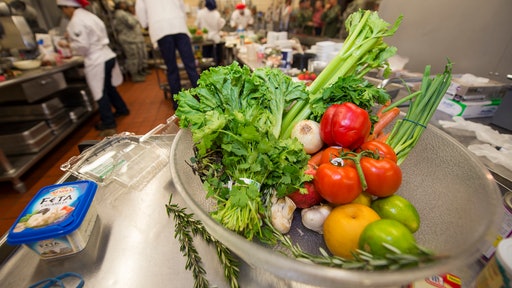 Getty Images
Choco released Catalogs, a major supply-side platform update for food suppliers to upload and manage their entire product catalog online, allowing them more time to increase sales and grow business rather than focusing on administrative ordering tasks.
Catalogs offers a vastly improved, premium customer experience for restaurants who can browse their supplier's inventory and see out-of-stock items in real-time, create a personalized order guide across multiple suppliers, discover new products and special items and reduce order mistakes by up to 85%. 
"Our industry generates an incredible amount of food waste from miscommunications in the ordering process that lead to incorrect deliveries. By digitizing supplier catalogs and adding real-time update capabilities, Choco can help the restaurant and hospitality industry do their work more efficiently. During this time of change and uncertainty for both suppliers and restaurant owners, increasing margins is key to survival, so we're excited our new functionality can help all parts of the supply chain optimize their work for success," said Daniel Khachab, CEO, Choco. 
Choco installs and maintains its app for restaurants and suppliers, with the aim of reducing the high level of food waste that arises from mistakes and inefficiencies in the order process. For suppliers, Choco can integrate with any existing ERP system to streamline end-to-end order processing and inventory management, and to give their customers live inventory updates. Choco offers installation help and account management for each business, and for small businesses with no existing catalog, Choco can help develop and implement catalogs and create SKUs.