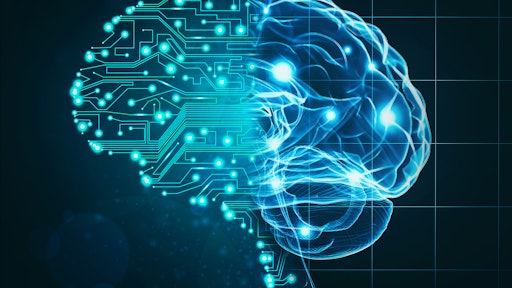 Getty Images
Disruptive technology has emerged and become embedded across all industries. From virtual reality to 3D printing, disruptive technology is now rooted in countries, industries, businesses and even day-to-day lives. But, which disruptive technologies are the most popular amongst businesses, what countries are leading the way and how has it impacted the food industry specifically?
Here the world's five most popular disruptive technologies companies start a business in, according to research presented from Capital on Tap:
1. Cloud consulting
2. Cybersecurity
3. Business intelligence and big data
4. Artificial intelligence (AI)
5. Virtual and augmented reality
Clutch.co data finds the number of companies that incorporate these disruptive technologies across the world and where their location is based. For instance, the United States takes the crown with the highest number of businesses across all major eight disruptive technologies, with India and the UK consistently ranking either second or third across all tech types.
The food sector has been immensely impacted by disruptive technologies, with the rise of 3D printing of food, to using AI and business intelligence to make the supply chain of food and drink products more efficient and less wasteful. So how have these disruptive technologies impacted the food sector?
Cloud computing
Cloud consulting ranks as the most popular disruptive tech in the world, with it being implemented across nearly all industries and providing a benefit for all businesses of some form. Cloud consulting allows business owners to find out more about their customers through looking at large amounts of data collected. Aspects of analysis can include understanding customer habits, the size and demographics of markets in different locations, which as a result will help the food industry develop more specific product strategies that benefit the customer more directly.
3D printing
Often seen in old sci-fi films, the 3D printing of food has become a reality in the industry.
Initially starting as printed sugar paste objects that were not particularly appetizing, the technology has evolved to make chocolate, sweets and real meals.
3D printing of food is set to be immensely beneficial on a large-scale due to it giving an individual the freedom of design, ingredients and health choices. In addition with countries, businesses and people becoming more conscious of their ecological footprint, 3D printing not only allows you to make healthier choices, but also helps to control your food wastage, as the creation can be specified according to your diet. With the globe currently wasting an average of 1.3 billion tons of food, this technology could be life changing for both individuals and the food sector as a whole.
AI is one of the most well-known and widely spread disruptive technologies of the 21st century. AI has an immense impact on the whole production process of food from start to finish. For example, the technology helps farmers predict the weather more accurately which as a result will see the quality of raw material increase. In addition, AI helps the transportation of food products and other goods across different sectors greatly. The innovative technology spots and removes inefficiencies that will lower shipping costs and as a result save money for food production companies.
Finally, AI has removed the possibility of human error in greatly important tasks within the food industry. For example, the logging of stock can be an incredibly long and tiresome process if completed solely with human labor, with the likely possibility of there being errors included. AI scans these products in a fraction of the time and at a greater efficiency.