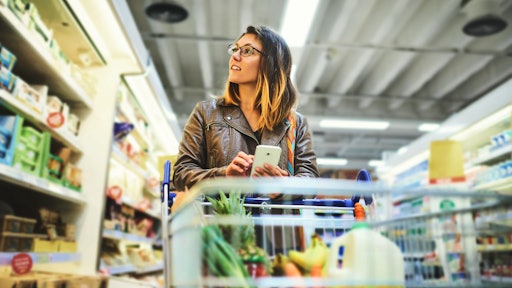 Getty Images
Instacart, Walmart Grocery and Shipt have all been setting records for downloads of their mobile apps each day for the past three days, according to research released by Apptopia, due to the spread of the Coronavirus disease (COVID-19).
Comparing average daily downloads in February to March 15, Instacart, Walmart Grocery and Shipt experienced surges of 218%, 160% and 124%, respectively.
Even though Walmart announced it is slowly closing its standalone grocery delivery app and rolling it into its flagship app, new installs have been increasing.
Meanwhile, Instacart and Shipt (owned by Target) have also seen rises in new installs of their mobile apps, with an increase of 98% over the average number of daily downloads in February.