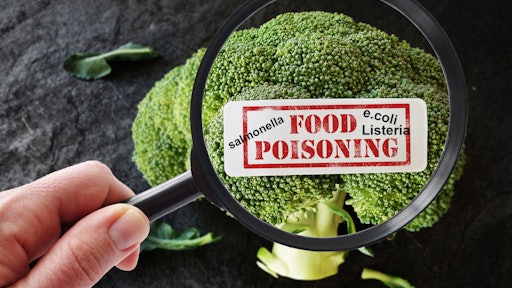 Getty Images
Datalogic, a global leader in the automatic data capture and process automation markets, will showcase the newest member of its family of industrial barcode readers, the AV500, on a live conveyor system.
The AV500 is an innovative image-based industrial reader that combines high-speed capture, high-resolution imaging and innovative illumination into a compact solution. These characteristics make it capable of serving a wide array of applications in transportation and logistics.
The AV500 reader has an industry-leading 5-megapixel CMOS sensor capable of image acquisition at 32 frames per second. Users can select dynamic focus or adjustable focus and multiple lens options to create the configuration that best suits their environment. Its wide field-of-view and excellent depth-of-field make the AV500 barcode reader the ideal choice for smart track logistic solutions, baggage handling systems, and retail smart distribution applications.
The AV500 delivers continuous frame acquisition and includes integrated illumination with no-flashing making it ideal for operator-attended applications such as manual object presentation or manual conveyor loading.
With the AV500, barcodes are captured multiple times under the reading array delivering excellent reading performance for damaged or plastic covered codes. This results in an effective increase of 50% throughput volume versus other traditional 2D imager-based solutions. Because of its flexibility, the AV500 also a perfect fit for dimension, weigh and scan systems, high speed sortation systems, automated baggage handling systems.
Datalogic's booth will present:
Mobility devices, including the new Memor 20 enterprise PDA and other rugged warehouse devices
Tablet devices, including Taskbook and Rhino vehicle mount computers
Safety solutions, including the enhanced Laser Sentinel
Matrix family of fixed imaging scanners
PowerScan industrial handheld scanners
OCR solutions