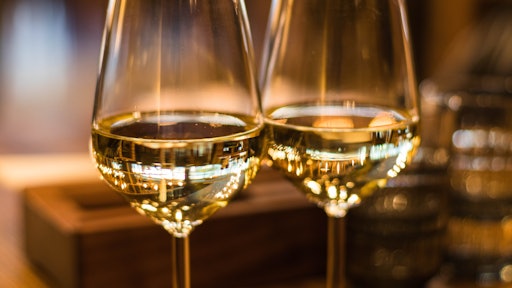 Photo by Valeria Boltneva from Pexels

Spinnaker announced that its client Arterra Wines Canada, Inc. (Arterra) has successfully deployed Blue Yonder (formerly JDA Software Inc.) solutions in January 2020. Arterra is a leading producer and marketer of award-winning, globally recognized Canadian and imported wines in the Canadian market. A long-time Blue Yonder customer, Arterra Wines is powering its demand and supply-related business processes with Blue Yonder planning solutions.
"Optimizing our supply and demand planning solutions platform is a key driver in our bold digital transformation. Through the expertise and efforts of Spinnaker and our Arterra team, we've successfully upgraded our existing platform and accelerated our ability to supply the right product at the right place for our retail customers and Canadian consumers," says Paul Kassebaum, senior vice-President, operations, Arterra.       
Arterra engaged Spinnaker to tailor and upgrade its Blue Yonder planning solutions platform to capitalize on the new opportunities in the Canadian beverage industry created by regulatory changes and build a foundation for future growth and solution expansion. The upgraded platform enables Arterra to forecast from the store shelf to the winery, and view results across its entire distribution network for improved inventory planning. From a technical perspective, Spinnaker provided the know-how to upgrade the latest Blue Yonder release and drive a 60% improvement in batch and online performance, permitting Arterra to make profitable business decisions faster and more effectively all on a single platform. Arterra's transformation efforts were supported with a comprehensive set of business process and change management improvements that enabled end users to leverage this powerful platform and harness future supply chain innovation.  
"Arterra continues to transform its supply chain to embrace current market conditions while adding capabilities to take advantage of future opportunities. We believe that Arterra's investment in Blue Yonder solutions enabled by Spinnaker will provide a foundation for continued industry growth," Spinnaker's Kenneth Poore, director, Spinnaker says.