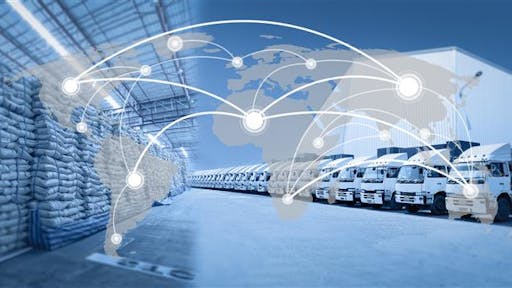 kamonrat- Global Network
E2open Parent Holdings, Inc. announced plans to acquire BluJay Solutions, further integrating BluJay's Software-as-a-Service (SaaS) platform for shippers, logistics service providers and freight forwarders.
"I am thrilled to welcome the exceptional team and great customers of BluJay Solutions to E2open," says Michael Farlekas, president and CEO at E2open. "Combining E2open's end-to-end platform and large trading partner network with BluJay's leading logistics execution software, we will provide more robust capabilities and value to our customers, unlocking a greater opportunity to accelerate our long-term growth. This transformative acquisition advances our strategy and is consistent with our approach to M&A over the last 5 years."
"We are very excited about joining forces with E2open in this highly strategic combination," says Andrew Kirkwood, CEO at BluJay Solutions. "Together, we will deliver a more powerful supply chain software platform built upon the world's largest global trade network."
From E2open:
This partnership creates an independent SaaS-based supply chain platform spanning supply chain planning and execution, increases global reach and enhances E2open's supply chain network and go-to-market strengths.
E2open's network and data will be expanded by BluJay's trade network with over 50,000 network participants.
"BluJay is a transformative acquisition for E2open: it is strategic, it is financially compelling, and it further accelerates organic growth for the combined company," says Chinh Chu, chairman of the board at E2open. "It is a rare opportunity to combine two cloud-based, supply chain management software platforms with complementary networks."