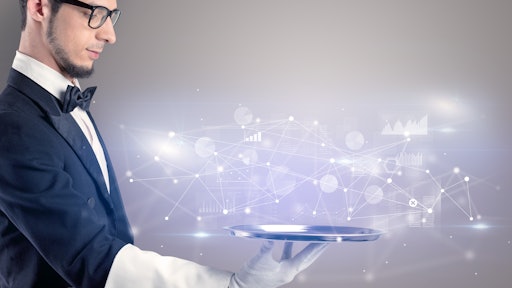 Getty Images
iTradeNetwork, provider of supply chain management solutions for the food and beverage industry, and Pacific International Marketing/Dynasty Farms have collaborated on a blockchain traceability pilot for fresh produce.
With iTrade Blockchain, Pacific International Marketing (PIM)/Dynasty Farms can capture and share key product information with their trading partners, gain greater visibility into their supply chain operations and promote food safety for their consumers.
"Safety and transparency are top priorities for PIM/Dynasty Farms," says Dave Johnson, President. "We want to make sure we are providing our consumers with the safest, highest quality product. Having rich traceability information associated with our purchase orders on the iTrade Blockchain will not only give us meaningful insights into our operations and facilitate a safer supply chain, but it will also set us apart from our competitors and make us more appealing to our current and prospective trading partners."
As part of deploying iTrade Blockchain, PIM/Dynasty Farms will capture crucial first-mile data using iTrade's native traceability solutions.
"We are happy to join PIM/Dynasty on this blockchain initiative to create a smarter, safer food supply chain," says Dale Slaughenhaupt, CTO of iTradeNetwork. "We know that iTrade Blockchain will give them the tools to optimize their processes throughout the supply chain, ensure food safety, and help them attract new buyers to grow their business."