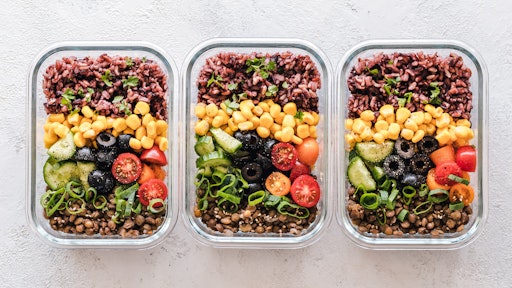 Photo by Ella Olsson on Unsplash
Premier and US Foods will participate in the Nourish to Flourish (N2F) Data Sharing & Analytics Initiative, as part of its 18-month pilot program that started last month.
The effort is designed to improve supply chain efficiencies by integrating Global Data Synchronization Network (GDSN) into routine business processes for K-12 operators to assist in compliance with USDA regulations. Stacy Lofton, Director – Food & Nutrition Support for Premier, and Harold Fowler, director, Health Systems for US Foods, will join the N2F Technology Stakeholder Advisory Group to help monitor the process and refine data standards.
School foodservice operators will now have paperwork while electronically sharing forecasting data and analytics among school operators, state agencies, distributors and hundreds of K-12 suppliers. During the pilots, Premier and US Foods' combined ordering and inventory functions will be integrated into the menu planning software so members can benefit from the companies' menu planning with pre-and post-costing, production records, inventory and business analysis tools to better manage the supply chain and reduce waste.
Meanwhile, the integration of GDSN data will help suppliers develop, refine and market products for this sector, enhancing the experience for schools and students.
"Accurate menu planning forecasts will enable us to produce and deliver the right product to the right place at the right time. Data collection and analytics designed for K-12 that includes trade and consumer feedback is essential for us to best serve specialized K-12 market needs," advisory Group member Andrew Williams of Tyson Foods says.
inTEAM will also provide prototype menu planning and production records software developed in collaboration with stakeholders at no cost to pilot participants and open source data standards for industrywide use.