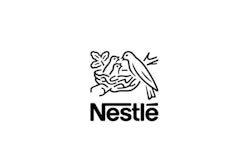 Nestle has unveiled a blockchain pilot program that will track its products along the supply chain.
The food retail giant is pursuing the project with OpenSC, a blockchain platform launched through a partnership between WWF-Australia and global corporate venture BCG Digital Ventures. 
Nestle is reportedly one of the major food and beverage companies to utilize blockchain technology. With the OpenSC platform, consumers will have access to independently verifiable sustainability and supply chain data.
According to Cointelegraph, the pilot will trace milk from farms and producers in New Zealand to the firm's factories and warehouses in the Middle East. The goal of the project is to determine whether or not the system is scalable.