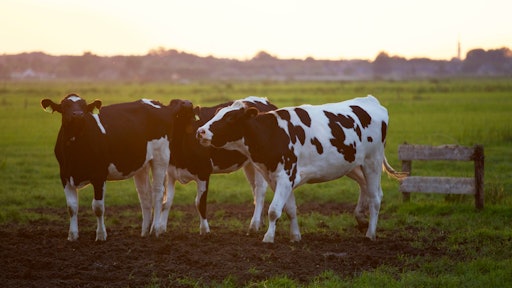 Photo by Matthias Zomer from Pexels
Beef has become a meat that consumers aren't willing to settle on. Similar to the trend in other industries, consumers care about how the animal was treated and how eco-friendly farm production is, forcing beef producers to create a traceable supply chain for their products.
Braveheart Black Angus Beef, a brand of Performance Food Group, has set up distinct product procurement, traceability and supply chain processes to ensure the quality of its beef. Authentic brands that follow through on their commitments to quality are important for USDA label definitions. Forbes reports that label issues and the difficulty to track distinct types of products puts the U.S. at risk of losing significant market share as the animal agriculture industry generates over a trillion dollars annually.
Braveheart Black Angus Beef was PFG's first attempt at developing a new supply chain, Forbes reports. The company has created a market driven supply chain that pays farmers more to produce better animals and paying them directly instead of having packers pay them by the pound. In addition, PFG supports individual farms and works closely with co-ops.
In addition, the company ensured beef came from the packing plant that was up to their specifications, such as having a traceability program that includes having RFIG tags attached to cattles' ears. Once they get to the packing plants, traceability breaks down, so PFG created traceability at the plant by taking a DNA sample of the carcass, Forbes reports. The company is working with IdentiGEN to process and store samples. PFG also DNA tests the beef and performs three audits annually at feedyards to ensure that cattle receive good care and produce safe and healthy beef.