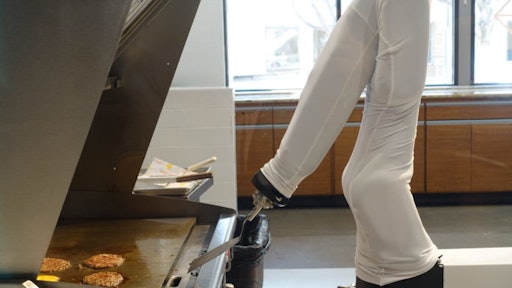 The Spoon
A report from Meticulous Research predicts that the global food robotics market will hit $3.1 billion by 2025, growing at a CAGR of 12.7 percent between 2019 and 2025.
Increasing food safety regulations, advanced food packaging, productivity improvements and investments in automated solutions are driving the number of robotics within the food industry. The report expects that articulating robots will be the most popular form of food robots as their speed and accuracy improves while prices drop.
The Spoon reports that Europe is currently the biggest user of food robotics, followed by North America and Asia-Pacific. Though, significant growth is expected in the Asia-Pacific region as investment in automation and food safety is growing.