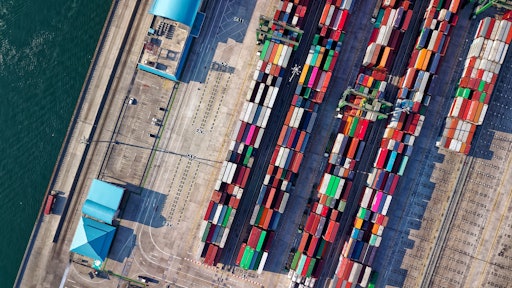 Photo by Tom Fisk from Pexels
FreightTech is on the rise as four of the five largest venture capital deals in the first quarter of 2019 involved technology companies that help move people or stuff, FreightWaves reports.
In the first quarter, FreightTech saw an investment of $1.6 billion, greater than the full year of 2017, which only reached $1.3 billion. In addition, the figure is more than half of the $2.9 billion in venture capital invested for the full year of 2018.
Capital continues to shift toward later stage rounds, allowing for a more competitive funding environment for later stage companies. New companies trying to enter the space will confront a more limited seed and angel investment environment, FreightWaves reports.
Meanwhile, size of deals are also increasing. Mega-deals like the Softbank and Flexport investment are only expected to increase.
According to FreightWaves, here are the top five Q1 2019 FreightTech deals:
1. Flexport, developer of a freight-forwarding platform – $1 billion.
2. Yimidida, a cloud-based logistics platform and delivery services specializing in shipping to rural towns in China – $266 million in Series D.
3. NEXT Trucking, developer of a digital freight matching platform and app – $97 million in Series C
4. FourKites, developer of a predictive supply chain platform – $50 million in Series C
5. Flexe, developer of an online marketplace designed to provide warehousing spaces on-demand – $43 million in Series B
5. BlackBuck, developer of an online fleet management platform in India – $43 million in Series D