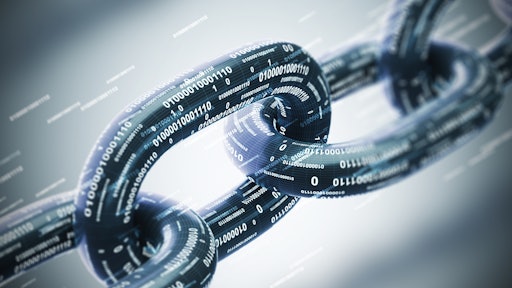 Getty Images
iTradeNetwork has unveiled its iTrade Blockchain, the food and beverage industry's first homegrown blockchain designed for perishables.
"There is no doubt about the cirticality of food supply chain transparency, or about the many benefits offered by an immutable record of our food's journey from its origin all the way to our plates," comments Rhonda Bassett-Spiers, President and CEO of iTradeNetwork. "Our blockchain is a cut above others, however, for a simple yet extremely powerful reason: it is built upon iTrade's own applications and the data they collectively house... Unlike other blockchains that are largely mosaics of third party information, we capture food supply chain data right at the source-product catalogs, purchase order data, quality inspection information, logistics data as well as dozens of distinct product attributes within our traceability suite.
Blockchain has the potential to give customers confidence and trust in their food. With iTrade's technology, its ledger can create a story about what consumer's eat that's unparalleled.
The iTrade Blockchain uses hyperledger fabric and GS1 standards as foundational elements and is also designed around interoperability.
"Hyperledger Fabric has emerged as the backbone of blockchain implementations for the supply chain," notes Guy Hopkins, Head of Development and Enterprise Architecture. "Its ability to secure and control access to data, combined with its high transactional throughput, make it an excellent choice for our initiative. Enhancing the rich feature set of the existing iTrade platform to share food supply chain data across blockchains is another important consideration that opens up a lot of possibilities, and leveraging GS1 standards with our blockchain allows participants to do just that."
The company's blockchain is just the latest string of innovations iTrade has brought to the market in the last 12 months. The company is currently in discussions with several national and international retailers, as well as distributors, wholesalers and grower/shippers in advance of a launch later this year.