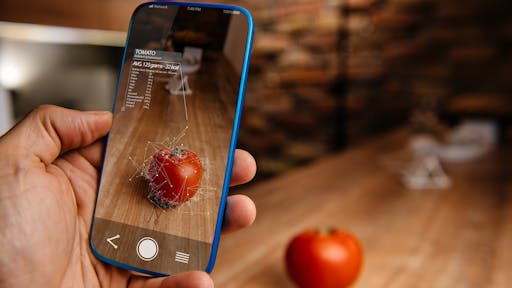 Getty Images
Soon, consumers will be able to use their smartphones to analyze nutritional content, ingredients and freshness of their food in the grocery store. 
Developments in broadband near-infrared LEDs (NIREDs) and mobile spectroscopy has made this possible. Meanwhile, Osram Opto Semiconductors claims to be the only company offering such technology. The company also said that the technology enables consumers to measure nutrients, calorie content and freshness in foods with their smart-devices that already measure heart rates and pulse.
According to FruitNet, near-infrared spectroscopy based on LED technology uses the different wavelengths that molecular compounds absorb light to measure the contents of food. The data also provides indication of freshness, quality or calorie content. 
Osram has created a new generation of embedded NIREDs that increase the light intensity, making the analysis process easier, FruitNet reports. 
"Near-infrared spectroscopy is only at its beginning, opening more new application fields for both the consumer and professional use," the company said in a statement. "In the professional sector for example, near-infrared spectroscopy can help to implement smart farming solutions. Farmers can determine the right timing for the harvest by simply scanning fruit, vegetables or cereal crops with the NIRED and a spectrometer installed in a smartphone or tablet which will then provide reliable information about the sugar, water, fat and protein content."