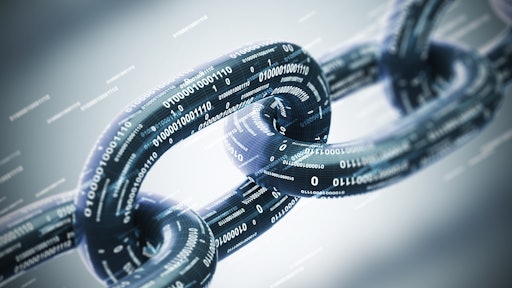 Getty Images
World Wildlife Fund-Australia has launched a supply chain tool that utilizes blockchain technology that enables businesses and consumers to track food items.
WWF-Australia and BCG Digital Ventures partnered together to create the platform, OpenSC. The system allows both businesses to track products they produce and consumers are able to view the origins of the products through a "unique blockchain code at the product's point of origin," according to WWF's website.
CoinTelegraph reports that the platform distributes QR codes to products made by client corporations and the codes are then linked to a blockchain platform to allow consumers to check the origin and life cycle of a product.
"Through OpenSC, we will have a whole new level of transparency about whether the food we eat is contributing to environmental degradation of habits and species, as well as social injustice and human rights issues such as slavery," WWF-Australia CEO Dermot O'Gorman says.
OpenSC-tracked produce will be served at the World Economic Forum in Davos, Switzerland. Eventually, the platform could extend beyond food to take on areas as diverse as palm oil and timber.