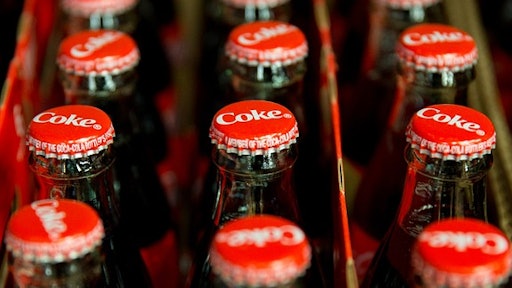 Coca-Cola FEMSA, the largest franchise bottler of Coca-Cola in the world, has executed its supply chain transformation journey with JDA Software, deploying a wide range of JDA's supply chain solutions throughout the course of two years to increase profitability and maximize its process and cost efficiencies through its end-to-end supply chain.
The company began its supply chain strategy transformation two years ago, in order to develop superior supply chain capabilities improving customer service, increasing profitability and enabling Coca-Cola FEMSA's commercial digital strategy. During the project, Coca-Cola FEMSA deployed a variety of JDA solutions, and the roll-out took place between March 2017 and July 2018 in Mexico, Colombia, Argentina, Brazil and Central America.
Coca-Cola FEMSA deployed a unique implementation approach where its operational network is generated by JDA Supply Chain Strategist and seamlessly integrated with JDA's downstream execution solutions combining supply chain planning and transportation processes. As a result, Coca-Cola FEMSA has the ability to plan its shipments in all 344 distribution centers with hourly tracking, enabling the company to archive clients promises on time and in full. With a single integrated planning and distribution solution that encompasses an optimal operational network, generating huge value and boosts profitability.
"Continuous supply chain planning and down to-the-hour transportation visibility is no longer a nice-to-have, but a must for global organizations that must execute shipments to hundreds of thousands of customers around the world," says Antonio Boccalandro, president, Latin America, JDA. "Coca-Cola FEMSA has a truly impressive JDA footprint and supply chain strategy that has already reaped tremendous value and we look forward to supporting their efforts now and in the future."