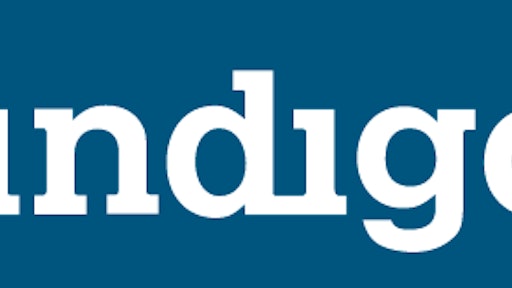 Indigo Ag Inc. has acquired TellusLabs, a leader in the use of satellite imaging for developing agricultural insights. The company's proprietary platform and staff of experts will reduce risk and increase yield potential for growers. With this technology and personnel, Indigo has the ability to expand the scope and precision of its data insights and recommendation platform. These insights will bring transparency to the global food system while supporting growing profitability, environmental sustainability and consumer health.
"At Indigo, we are always looking to expand and improve our offering to growers," says David Perry, CEO of Indigo. "TellusLabs' technology will bolster our effort to produce rigorous and useful agronomic recommendations tailored to each acre of a farm, and the team behind the technology is fundamentally aligned in our mission."
TellusLabs has build a living map of the world's food supply, tracing farm management decisions and agronomic parameters in real time. When paired with proprietary machine learning, the platform can infer the environmental impact of farming practices from space. Combining these insights with weather and other historical data, along with predictive algorithms, the company's flagship product, Kernel, can gather insights on the global food system. The product will be leveraged by Indigo to enable data-based decision-making for growers and buyers throughout the season.
Meanwhile, Indigo's microbial products have been shown to increase the drought resistance, nutrient use efficiency and yield of crops. Understanding the grower's yield potential and unique land characteristics with TellusLabs' spatial insights allow Indigo agronomists to make recommendations to improve overall crop yield and quality throughout the season. By utilizing geospatial insights to optimize the agricultural value chain, the company will further enhance its ability to deliver high-quality, sustainably grown crops to the right buyers.
"We imagine the combination of satellite data and machine learning providing a spectrum of insights to growers from the past, in the present and for the future of their farms," says Geoffrey von Matzahn, Indigo's co-founder and CIO. "Understanding each field on its own terms, identifying the features that make them unique and predicting the best products and growing practices for every acre of land are tricky, nebulous agricultural questions. With Indigo's acquisition of TellusLabs, a farmer looking to grow his or her best crop can receive personalized data and recommendations that change the course of a growing season for the better."
TellusLabs' partnership with Indigo was established through Indigo Research Partners, a program designed to evaluate agricultural technologies to support growers with real-time, farm-specific insights. One significant collaboration included the analysis of over 40,000 acres of land to determine yield and quality improvements for the 2018 Indigo Wheat harvest. The team will integrate as Indigo's Geospatial Innovation unit.
"Joining Indigo will allow us to strengthen and expand the scope of the agricultural intelligence platform we have spent years building, while making a significant impact with constellations of satellites orbiting our planet," says David Potere, TellusLabs, co-founder and CEO. "After working with Indigo for the past year, it's clear to me that their team is uniquely positioned to harness that platform for the benefit of growers, buyers and consumers around the world. We look forward to integrating our satellite imagery and machine learning technologies with Indigo's deep agronomic expertise and their fast-growing, farm-scale databases to help farmers sustainably feed the planet."