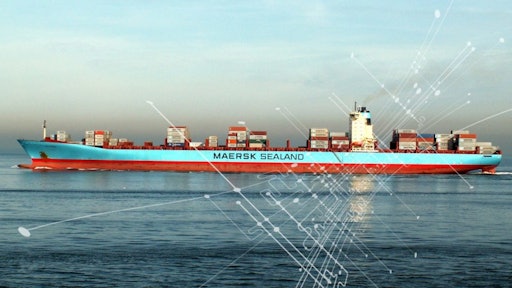 Maritime Blockchain Labs has established a consortium and will pilot a blockchain-based seafarer certification system.
The project aims to streamline processes that can be slowed down by a lack of verification for safety documentation, paper-based certificate management and a lack of access to validated safety and training certifications.
Maersk is participating in the pilot, hoping to show the importance of its crew in the smooth commercial operation of vessels. Port Technology reports that Hanseaticsoft, Navozyme and C-LOG will also be participating.
Port Technology reports that one of the demonstrator projects will focus on the end-to-end demonstration of a digital certification and endorsement process, utilizing a digital repository for verified crew documentation, training logs and an approval system.
"Blockchain is essentially a collaborative technology, and so we need to build with industry rather than adopting a top-down approach, therefore an essential ingredient to this project is to start by building a consortium that represents everyone in the value chain, from vessel owners to seafarers themselves," Deanna MacDonald, CEO of BLOC says in a statement. "The properties of blockchain make it uniquely positioned to deliver on these value propositions."