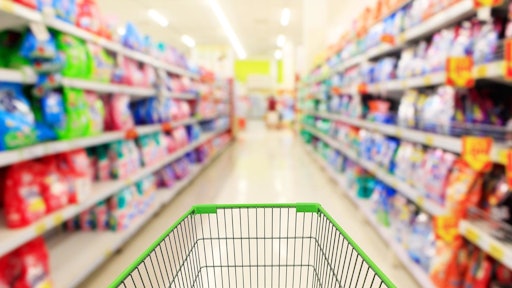 It has become more difficult to convince consumers to purchase a certain item when items are seeming to become nearly endless to what they want and where and how to buy it. Retailers are facing steep challenges as variety of products, growing e-commerce and shrinking store space continue to spread across the industry. A new report from Acosta, Shelf Management: The Value of Getting the Shelf Right, explores the dynamics of this topic and explains why and how to employ a comprehensive strategy.
"Shoppers report that more than half of their grocery buying decisions are made at the shelf, proving that influence in-store is crucial for brand success," says John Clevenger, senior vice president and managing director, strategic advisors at Acosta. "It has become imperative to shift to a comprehensive approach for shelf management. Traditional practices like slotting fees still matter, but new technological advances provide game-changing insights and incorporating them can create a competitive advantage for leading-edge manufacturers and retailers."
The report takes an in-depth look at the state of grocery shelf management, trends and technological advancements highlighting the importance of getting the shelf right, key trends impacting the shelf, technology advancements and upgrades to support shelf management.
The Importance of Getting the Shelf Right
Each year manufacturers spend upwards of $100 billion on promotions while only $300 million on shelf management. According to the report, shelf management represents 66 percent of sales and 85 percent of profits.
The industry has experienced a continuous decline in lift from its promotional tactics over the last several years. If retailers were "fixing the shelf," they would experience a six percent sales increase.
Consumers (55 percent) are still shopping in stores, though. The report found that common purchases range from spices, meat marinades, cookies to tuna.
Key Trends Impacting the Shelf
The report found that private brands are receiving more shelf space and are about 11 percent over-spaced on average, resulting in negative impact on productivity and out-of-stocks.
Meanwhile, the perimeter of the store is growing in popularity, causing many retailers to decrease the size of center store to give more space for areas like the deli, prepared foods and fresh produce.
Additionally, retailers have reacted to the rise of e-commerce by offering grocery pick-up services and offering less assortment in-store and expanding the assortment online only.
Technology Upgrades and Analytics to Support Shelf Management
Technology is becoming popular when it comes to grocery shopping. Virtual shopping tracks consumers' responses to a digitally-created shopping experience to find the optimal balance between speed, cost and accuracy.
Adding to that, simulated eye tracking predicts what shoppers will see in the first three to five seconds of shopping and can influence what the shopper ultimately purchases from the shelf. According to the report, Trax technology captures everything a shopper would see in-store, then digitizes shelf images down to the SKU level to minimize out-of-stocks, ensuring effective in-store execution/pricing and see what competitors are doing at the shelf.
"Advancements in technology and automation have transformed shelf management from an art to a new level of science," adds Jim Hanson, senior vice president, space management solutions at Acosta. "At times, manufacturers and retailers have chosen to invest in other category management practices besides the shelf, since it can be difficult to quantify the impact of shelving activities. Retailers can now create a more efficient shelf management process, and therefore, spend more time on high value analytics which is what truly drives sales."