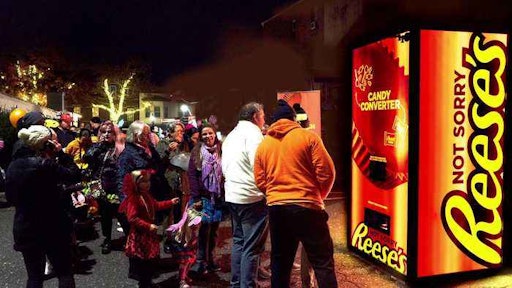 Reese's created a Halloween Candy Converter Machine for trick or treaters that received candy that they don't like. According to CNN, the machine allows people to trade in candy they don't want for Reese's Peanut Butter Cups.
the company decided to make every trick or treaters' dreams come true after a survey found that 90 percent of respondents said that they have traded, or wished that they could have traded their unwanted on Halloween.
New Yorkers will only get to swap out their candy this year, CNN reports. The candy converter will be set outside Washington Square Park on 5th Avenue in New York at 4 p.m. and will remain until 9 p.m. The company is expecting to give out up to 10,000 peanut butter cups.