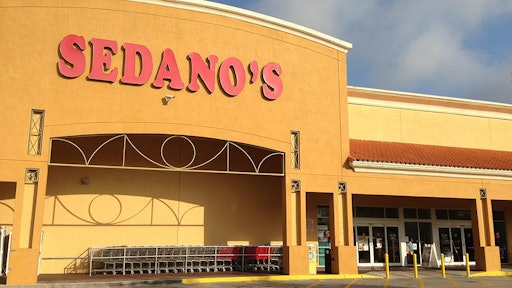 Progressive Grocer reports that Sedano's Supermarket is teaming up with Takeoff Technologies to launch an automated hyperlocal fulfillment center, or what the companies call the "world's first robotic supermarket."
Customers will be able to place grocery orders through an online app and artificial intelligence-enabled robots will pick the orders in a matter of minutes.
Starting next month the robotics center will service 14 Sedano's stores in Miami and offer customer pickup services.
Takeoff plans to develop hyperlocal fulfillment centers in one-eighth the footprint of an average supermarket by using innovative robotics and compact vertical spaces, Progressive Grocer reports. The company plans to build automation centers across the U.S. in both urban and suburban areas.