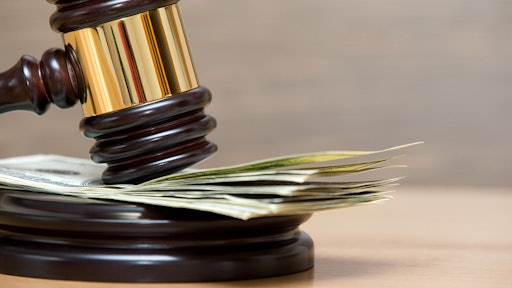 Zest Labs is suing Walmart for $2 billion claiming that the retailer is stealing its technology to prolong the shelf life of produce and reduce spoilage.
According to the complaint, Zest Labs accuses Walmart's Eden technology to looking, sounding and functioning like its own Zest Fresh technology. Reuters reports that Zest has worked with Walmart previously on Zest Fresh before the retailer lost interest in November.
According to Reuters, Zest was "stunned" after Walmart announced its development of Eden through its own engineers in March. The technology has allegedly prevented $86 million of waste so far.
The complaint continues, "In reality, Walmart used its years of unfettered access to plaintiffs' trade secrets, proprietary information and know-how to steal the Zest Fresh technology and misappropriate it for Walmart's own benefit."
Walmart estimates $2 billion of savings over five years with Eden and that it could potentially save $15 billion over the next ten-years. Zest seeks to recover the savings for Walmart's alleged theft of trade secrets, unfair competition, breach of contract and other wrongdoing.
Companies in this article