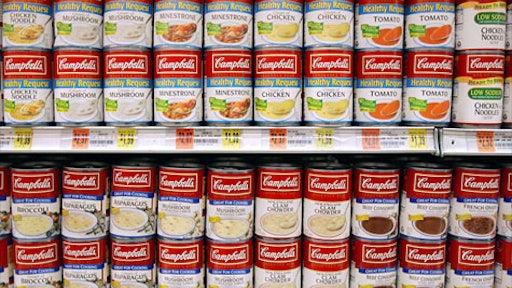 Campbell Soup Co. shook up its senior executives and restructured the company by creating an accelerator unit. The unit will assist in building a "agile and dynamic operating model."
The accelerator will include digital and e-commerce units and the company's Fresh business.
The soup company's new structure will place COO Luca Mignini in command of the company's operations.
Campbell's stock is down 9.6 percent this year as the company has struggled to refocus operations amid consumer behavior changes.