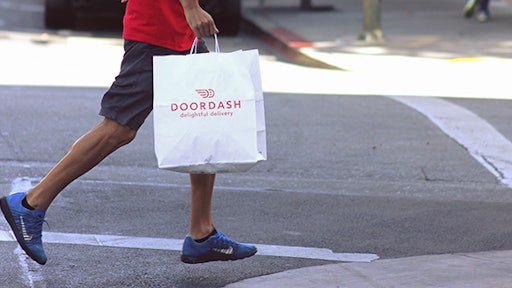 On-demand restaurant provider DoorDash unveiled a new service Tuesday that lets merchants set up delivery of anything from a large catering order to supplies.
It's called Drive and soon will be available in 250 cities in 28 markets throughout the U.S. and Canada.
"With this announcement, DoorDash is opening its platform to a wider range of businesses, and allowing them to bring their products to even more customers," the San Francisco startup said.
Product Manager Abhay Sukumaran added that DoorDash developed Drive because a number of restaurants said they had to turn away catering business. "What they were doing is they were actually turning away business from these large clients not because they didn't have the room in their kitchen or the ability to make the food. It was because they didn't have the drivers."
For now, deliveries remain limited to food and the type that easily can fit into the passenger vehicles used by the company's "Dashers." But it is a step toward bigger aspirations at DoorDash.
To learn more about DoorDash's latest feature, continue reading at www.bizjournals.com/sanjose/news/2016/12/06/doordash-unveils-b2b-ambitions-with-new-drive.html, or visit the company's website at www.doordash.com.