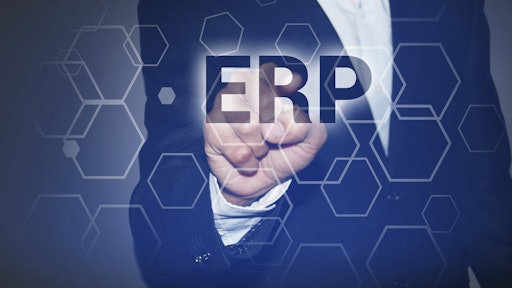 As companies in the food supply chain grow and their tasks become more complex, they turn to enterprise resource planning (ERP) software, which allows them to manage data for multiple business activities such as product planning, cost analysis, manufacturing, service delivery, marketing, sales and more. An article in the May Food Logistics notes that ERP, which brings an accounting context to all types of operational software, can provide a powerful management tool.
An ERP system supports the processes that are unique to a company's operation. Data management and analysis needs vary based on a company's focus within the supply chain – i.e., supplier, distributor or retailer. The requirements also vary within these segments as procedures and product lines run a wide gamut.
Nevertheless, most food supply chain players find themselves facing the need to organize more data on account of several contemporary factors. They include stricter regulations, more extensive customer requirements, more business partnerships, investor information requests, SKU growth, more product attributes, and a growing omni-channel.
Food companies need to support multiple units of measure, random weight items, extensive pricing and costing models, possible production and packing requirements. They also have to support various sales channels with different needs.
To read the entire article, click here.