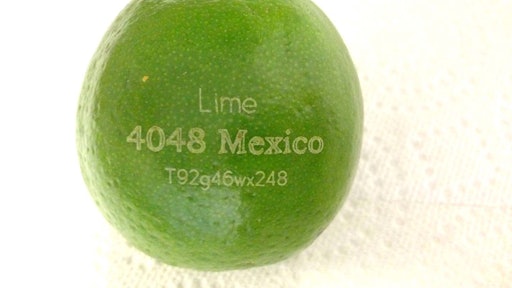 The global food traceability market will grow 9.88 percent annually according to the newly-released report, Global Food Traceability Report 2015-2019, from Research and Markets. The emergence of an analytics system is one of the major trends upcoming in this market.
Food traceability systems are used to keep a record of the flow of products meant for human consumption and product attributes throughout the production process or logistics network. Since food production and its distribution is a complex process, companies consider food traceability system as the best tool to solve all food-related challenges.
Food traceability helps companies make fresh food products available to their consumers, thereby helping in reducing food-borne diseases. In many countries, such as the U.S. and the U.K., consumers are ready to pay more for products having a food traceability and point-of-origin certificate. Technologies such as infrared, RFID, biometrics, and sensors have made food traceability convenient for companies in the Food industry.
The emergence of an analytics system is one of the major trends upcoming in this market. This system helps companies gather real-time data, thereby helping them in making informed decisions. It can be used in tracking food products in all phases of production, processing, packaging, and distribution.
According to the report, one of the key drivers of the market is the increased demand from the food industry. In recent years, the demand for food products has increased rapidly because of the growth in the population, increased purchasing power, and growing number of health-conscious people.
Further, the report states that high initial investment is one of the major challenges that the market faces. The initial investment required for food traceability equipment is high, which acts as a barrier for companies, especially SMEs, aiming to adopt the equipment.
Key vendors include:
Sections in the report:
Executive Summary
List of Abbreviations
Scope of the Report
Market Research Methodology
Introduction
Market Landscape
Market Segmentation by Application
Market Segmentation by Technology
Market Segmentation by Equipment
Geographical Segmentation
Buying Criteria
Market Growth Drivers
Drivers and their Impact
Market Challenges
Impact of Drivers and Challenges
Market Trends
Trends and their Impact
Vendor Landscape
Key Vendor Analysis
For more information, visit http://www.researchandmarkets.com/research/7c8vkt/global_food