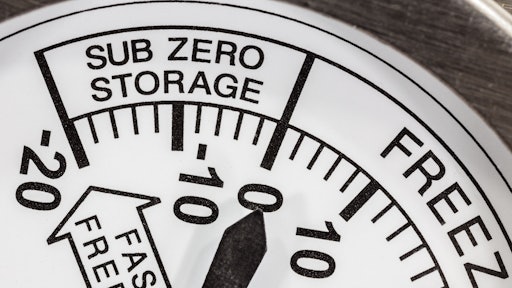 trekandphoto - stock.adobe.com
The "Cold Chain Monitoring - Global Market Outlook (2019-2027)" report finds that the Global Cold Chain Monitoring market accounted for $4.01 billion in 2019 and is expected to reach $11.94 billion by 2027 growing at a CAGR of 14.6% during the forecast period.
Some of the key factors propelling the market growth include increasing global demand for temperature-sensitive drugs, surging demand for better food quality, intensifying need to reduce food wastage, and surging demand for generic drugs owing to higher accessibility. However, high cost of implementation is likely to hamper the market.
The cold chain monitoring is the logistic solution for monitoring and recording the data seamlessly, which enables to follow the strict instructions and guidelines for the validated solutions. The monitoring systems are introduced to maintain the effectiveness and freshness of the food, vaccines, under the required temperature, and prevent spoilage. This system plays an important role in the warehouses which is utilized for cold storage applications. It widely finds its application in industries such as food and beverage, healthcare, pharmaceuticals, agriculture, and others.
By logistics, the storage segment is expected to grow at the significant rate during the forecast period. Growing consumer inclination toward packaged food, changing lifestyles and dietary patterns, and the intensifying need to protect pharmaceutical products from unsuitable climatic conditions are the prime factors that are favoring the deployment of storage solutions at production sites, distribution centers, and at final delivery points. A well-structured cold storage monitoring setup reduces wastage and facilitates better resource utilization, thereby reducing the cost of operations.
On the basis of geography, APAC is expected to be the significant-growing cold chain monitoring market during the forecast period, due to rising demand for high-quality food products and government initiatives in the emerging economies to bring maximum people under the modern healthcare umbrella. Additionally, increasing government investments towards logistics infrastructure development and penetration of warehouse management systems are other major factors supporting the growth of the market in APAC.