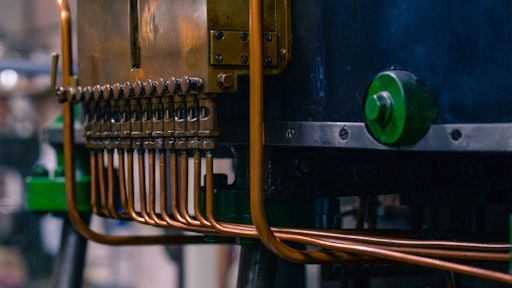 Pexels
In today's rapidly evolving manufacturing environment, IT organizations are being asked to do more with less. In many cases, manufacturers look to their ERP systems to help but those systems often lack resources. To do that, ERP systems need to be scalable and extendable to support quick responses to business and technology changes without hindering performance or impacting dependability. With so much data available, there is much more information that needs to be processed and managed through ERP systems in the service of food manufacturers. Inventory management, lot and date tracking, quality control, ingredient and material management are all critical for food safety and for compliance with requirements especially the Food Safety Modernization Act (FSMA). Manufacturers also want the process of implementing, using and operating ERP to be easy regardless of the language, location and user community experience.
To succeed, manufacturers must become agile and effective when it comes to their processes and systems. They need an ERP system that is holistic and vertically integrated and that can evolve quickly and easily as the business changes. The solution is to employ a cloud ERP strategy that will let your IT staff focus on the new technologies to grow your business.
A cloud ERP strategy gives food and beverage manufacturers the scale they need to leverage infrastructure and application management without incurring the associated costs of hiring the system expertise. Running an ERP solution in the cloud can improve four critical areas of system management:
Compliance
Total Cost of Ownership (TCO)
Business Continuity
Adaptability
Compliance –The Food Safety Modernization Act (FSMA) requires traceability of every stage of the manufacturing process, tracking the movement of materials from ingredients, packaging, work-in-process, and finished goods from inception through distribution. Cloud ERP helps to create a business process that results in compliance documentation, electronic signatures and process mapping that supports Hazard Analysis Critical Control Point (HACCP).
Total Cost of Ownership (TCO) – It is extremely costly to implement, maintain and provide the necessary hardware for an On-premise ERP system. Cloud ERP can cost less as the provider hosts and maintains the IT infrastructure and ensures system uptime and the security of data. Product enhancements are rolled out on time, effortlessly and with minimal costs providing the most up-to-date software with the most current functions and technology to improve business processes.
Business Continuity– Cloud ERP generally delivers better reliability and performance than on-premise ERP systems. With almost continuous uptime, disruptions to the business due to unavailability disappear. Cloud ERP provides high availability and disaster recovery measures which improve uptime and minimize the negative effects of system outages.
Adaptability – Often, IT personnel must modify the standard ERP system with customizations specific to their company's business. Such customizations are a major reason why food manufacturers avoid ERP upgrades because they must be redone for each upgrade. The prevailing wisdom says the cost and time associated with re-customizing as part of an ERP upgrade may outweigh the benefit of the upgrade. But does it? Not running current software with up-to-date features that align business processes to a company's business situation can cost a company more than software upgrades. A cloud solution that is continuously upgraded by the solution provider ensures that the business runs the latest and most advanced versions at all times. Previously implemented customizations and integrations generally automatically carry forward.
Food and beverage manufacturers face an evolving marketplace focused on profits and regulatory compliance. Technology should help these manufacturers deliver what their customers want. Cloud ERP can minimize risks, system costs and compliance challenges and frees up valuable IT resources and dollars. Food companies are producers of food, not software designers. They should let those that have the system expertise manage the systems they develop. This delegation of complex enterprise solutions should be driving food and beverage companies to the cloud to enable them to become agile and effective enterprises.