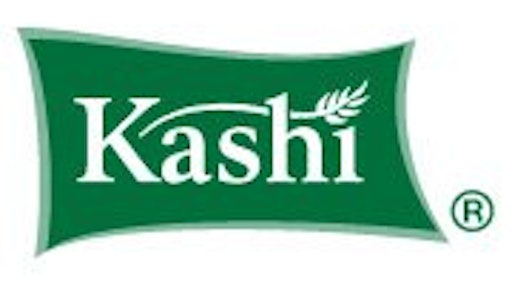 Yesterday's front page article in The Wall Street Journal about Kellogg's problems with natural foods pioneer Kashi calls on the food industry to pay closer attention to supply chain issues. Every food industry executive knows that organic and natural foods are the big drivers in today's otherwise stagnant food market. Many of the smaller trends, such as GMOs, animal wellness and human rights, evolved from the natural and organic movement that began in the late 1960s. The natural and organic market has continued to grow and is becoming mainstream. But it has a long way to go to become mainstream, and the supply chain is one of the most critical players in this evolution.
A key question is: How well do food and beverage management understand the importance of the supply chain?
It certainly doesn't come as news to anyone that the growth of packaged organic and natural foods has been in double digits in the last three years while all packaged foods have increased less than 2 percent in that time period.
But despite this rapid change in the food and beverage industry, the multinational players that dominate the industry have struggled with integrating the consumer demand for "better for you" products. As the food industry consolidated over the years into mega companies, many of these companies have found themselves unable to respond to new market demands as quickly as the small startup companies that formed specifically in response to these trends.
Today, the Internet has empowered the consumer to find and order what products he or she wants faster than ever. Companies that can respond to these needs are able to leave the traditional players in the dust. But small companies do not have the resources to respond to new markets on a mass scale.
To the extent that the big companies can successfully respond to new consumer needs, they are able to develop these markets much faster than small companies. They have the manufacturing, R&D, distribution and marketing resources to provide more products to more consumers.
Kellogg's attempts to integrate Kashi demonstrate how difficult this task is. And one aspect that Kellogg failed to consider is the importance of the food supply chain.
When it acquired Kashi in 2000, Kellogg was quick to recognize the rising importance of organic food. By 2008, Kashi sales had jumped by 24 percent.
According to The Wall Street Journal, in 2007 and 2008, Kellogg grouped Kashi with other Kellogg brands, diluting its focus on Kashi. By that time, Kashi competitors were on the march and the recession was beginning.
Kashi no longer had its own procurement function, making it difficult for Kashi to respond to competitive product launches.
There were other problems as well. Kellogg began extending the Kashi brand to new categories such as soups and frozen dinners, undermining its identity.
In 2012, one natural food grocer removed Kashi when he decided there were not enough non-GMO ingredients.
By 2014, retail sales of Kashi's ready-to-eat cereal fell by 21 percent, mainly due to lost distribution.
The company has since placed Kashi under new management to restore the brand.
By diluting Kashi's focus in 2007 and 2008, Kellogg showed a lack of understanding for the importance of supply chain. The supply chain for natural and organic products – as well as non-GMO and other special needs – is different from Kellogg's mainstream products.
Kellogg is not the only company that has failed to fully recognize the importance of the food supply chain.
Supply chain executives in many companies – and not just multi nationals -- face a big challenge educating corporate management about the nuances of the supply chain. And as consumer needs become increasingly fragmented, the supply chain takes on more and more importance.
Supply chain executives should recognize the important role they play in the food industry's long-term success. Kellogg's Kashi experience provides an important case study.