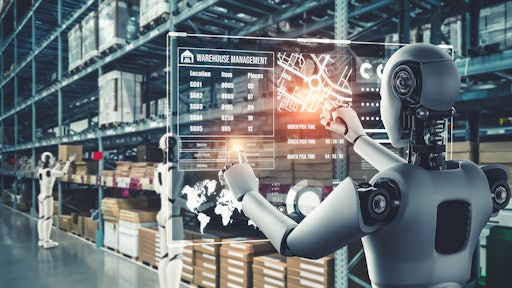 Blue Planet Studio - stock.adobe.com
Generix Group announced the Resource Management System (RMS), a warehouse resource planning and optimization solution designed to improve warehouse productivity.
RMS is a new performance lever for the warehouse, and can be easily integrated with other warehouse management system (WMS) solutions.
"Today, logistics managers face a major challenge: accurately anticipate what they will be able to produce in the next few hours, days, months. How much would it cost, for example, considering new products, customers, etc. on an existing logistics capacity, while ensuring the loyalty of the teams in place? Warehouses need to be more flexible to meet their objectives and to anticipate and plan the allocation of their resources. With its data analysis, load calculation and forecasting, planning and simulation services, RMS supports supply chain managers daily. The solution is also a way to get the most out of the existing before engaging in more complex and costly projects of integration of new means of production such as robots or automats, for example," says Nicolas Picquerey, chief solutions and services officer for Generix Group.
From PR Newswire:
The unique combination of labor management and resource planning features allows optimal management of logistics production resources in warehouses.

RMS

defines and automates load plan updates by task, day and even hour. It calculates the average time required to complete the workload per shift (receiving, order preparation, packaging) and considers working conditions and employee profiles to adapt standards and set objectives. Lastly, it measures the productivity of operators, considering the context of execution, to feed HR tools.

RMS

allows operators to move from one job to another during the same shift and perform different tasks. The results showed increased productivity, smarter scheduling for employees, daily management of employee absences and a 50% rise in the reliability of capacity forecasts.
The

RMS

solution assigns relevant tasks to operators and measures their performance, both individual and global, in an objective and transparent manner.