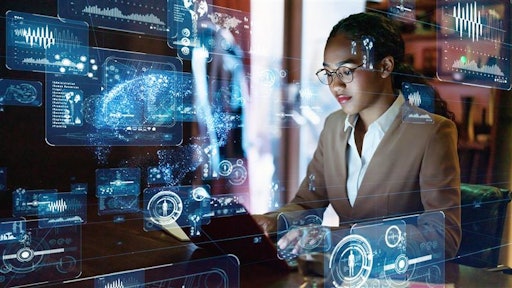 metamorworks
Sole Source Capital LLC acquired Peak-Ryzex from Keystone Capital and Optical Phusion Inc. (OPI) from its founders to create what is said to be the market leader in automatic identification and factory automation. Peak Ryzex will be further enhanced by OPI's self-service kiosk, enterprise mobility and wireless technology integration expertise.
"These two acquisitions are a natural fit with our investment thesis, as we are a thematically-driven firm and automation is a strong area of focus. The AIDC market is both highly fragmented and has strong industry tailwinds," says David Fredston, founder and managing partner of Sole Source Capital. "We are confident in the cultural fit between Peak-Ryzex and OPI, and we are excited to pool our collective resources in the pursuit of building a larger, forward-thinking business to grow with the increased digitization of the supply chain."
"This investment is a testament to the hard work of the Peak-Ryzex team and demonstrates the high growth potential of our product offering," says Juliann Larimer, CEO of Peak-Ryzex. "We look forward to partnering with Sole Source and OPI to continue growing, both organically and through strategic acquisitions, by delivering best-in-class, digital supply chain and mobile workforce solutions to our customers."
"Our entire team is looking forward to working with Sole Source Capital and the Peak-Ryzex team to deliver an expanded breadth of products and services to our customers," adds Tony Rivers, president, OPI.
From BusinessWire:
The combination will yield significant technological and operational synergies as well as deliver enhanced cross-selling opportunities to a broad set of clients ranging from small and medium-sized businesses to Fortune 500 companies.
Peak-Ryzex is a reseller of barcoding, data collection and factory automation equipment.
OPI is a provider of AIDC hardware equipment and software solutions primarily to the grocery, pharmacy and retail end markets.