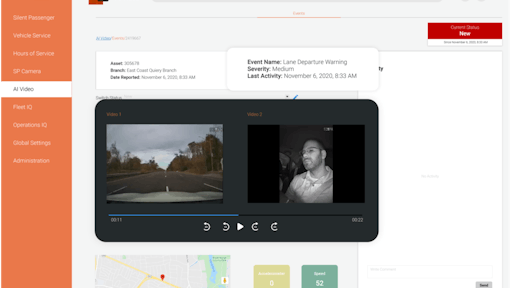 Intellishift
Three in five respondents to IntelliShift's survey say having access to real-time, non-siloed data is their No. 1 priority, while 86% noted that access to non-siloed data has provided deep insights for their organization, drastically improving operations. Additional priorities identified as critical are ease of use and/or implementation (55%) and leveraging a unified, all-in-one platform (40%).
Cost reduction and resource management of people and/or assets rose rank 45% and 38% respectively, followed by increased monetization of vehicles and assets (30%), connecting operations processes (20%) and business intelligence (17%).
"Access to on-demand data and end-to-end operational intelligence is critical, particularly in an industry where assets are constantly on the move," says Ryan Wilkinson, chief technology officer, IntelliShift. "As we've seen with our customers, gaining these actionable insights through the right technology platform can increase agility and speed. It also sets the foundation for intelligently predicting and optimizing business performance, as well as understanding how individual and departmental KPIs ladder up to create a winning organization."
From BusinessWire:
Seven in 10 respondents (70%) say that process optimization has increased since deploying a connected vehicle and asset operations platform.

Over half of respondents (57%) say they save 1-5 hours per week on process or workflows, with almost one in five (16%) saving 6-10 hours and one in 10 (10%) saving over 10 hours each week.

Nine in 10 respondents (90%) say these real-time platforms allow them to focus their time on other tasks to improve the company's bottom line, while four in five (80%) say they've seen increased ROI with a connected vehicle and asset operations platform.