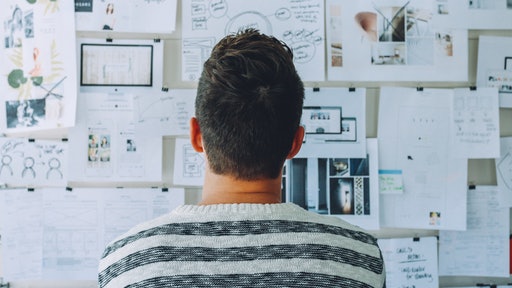 Pexels
Businesses in the food industry can benefit from the modernization of enterprise business process workflows. Specifically, by utilizing business process automation (BPA), companies can save significant time and money by making it easier for employees to perform and complete complex tasks. BPA is an approach to business operations that uses software tools to streamline and automate key discrete tasks, although it can be part of an overarching BPM strategy. With human resource (HR) automations in place, businesses can improve their resources to allow managers and executives to focus on high-level tasks such as assessing the efficiency of existing processes, evaluating enterprise-level trends and determining strategic objectives for the future. However, identifying and improving the efficiencies in processes can be complicated and trying to develop internal solutions require extensive IT knowledge.
So, what is the solution? No-code, BPA designed specifically for HR.
No-code platforms help teams connect apps, devices and software services to trigger one or more actions without human oversight, allowing employees throughout a company to set up recurring, automated workflows to create efficient and reliable systems that free up time for more valuable work. Empowering team members with the ability to automate redundant tasks significantly increases overall team efficiency and productivity. Fewer people can do more work, and team members can focus on using their unique skills to achieve more of the company's goals. No-code software empowers teams to cater quickly to customer and employee needs alike by maximizing overall operational efficiencies, improving compliance and allowing employees to focus on their core competencies.
Maximize efficiencies
A company in the food and beverage industry, for example, uses BPA to improve quality control and reduce incident rates. A distribution center manager can spend most of their time keeping up with time-consuming administrative tasks that are urgent, yet low level. It can be even more difficult to keep up when there are long paper trails that only keep getting longer. It's essential, especially in the food and beverage industry, to maximize efficiencies in business processes to avoid unnecessary delays, which can result in reduced product shelf life, shortened sales windows and decreased revenue. After all, in business, wasted time means wasted money and your product is only as good as your process.
Improve compliance
It's no secret that the food industry is vulnerable to compliance concerns and regulations. In the United States, laws such as the Food Safety Modernization Act are part of an effort to ensure food safety by increasing regulations at every level of the food supply chain. Whether a company manufactures, processes, packs or holds food for distribution, they need clear and repeatable processes for compliance management. During peak season, it is common for workers to seek quick workarounds, and when these cause companies to be out of compliance and risk food safety, companies need an effective way to administer disciplinary actions. Part of this process involves accurately tracking and documenting any compliance incidents to avoid potential repercussions.
However, many companies still rely on manual spreadsheets and hand-written notes for their necessary compliance documents. Both of these methods are prone to human error, whether by improper data entry or being unable to read handwriting, manual methods can lead to further compliance risks. With BPA, companies can automate compliance processes, ensuring that compliance data is digitized, centralized, and automatically triggers disciplinary action processes with their corresponding paperwork.
Additionally, in the food and beverage industry, companies often have to rely on large fleets of trucks to get products and commodities from one point to another. Because fleets of drivers are often a distributed workforce and constantly on the go, it can be difficult keeping track of compliance records from so many different locations. Therefore, companies need a central place to keep necessary information. HR process automation allows companies to focus on disciplinary processes, the optimization of workflows by tracking responsibilities and acts as a central hub for crucial data and information. Furthermore, by leveraging a BPA platform, companies can better communicate compliance information with truck drivers through integrated and automatic SMS and direct messages.
Focus on core competencies
In today's business environment, there is heightened pressure on employees to not just be experts on one thing, but everything. With their focus being pulled into multiple directions, employees are unable to master their skills in one just area. Partnering with a BPA partner allows executives and non-HR employees doing HR tasks to focus on doing what they like and do well. This allows all employees to stick to their core competencies and get expert insight on streamlining business processes.
Although BPA can transform many business processes, not all workflows are a good fit. Tasks that only need to be done occasionally, or that require significant human input, may still need to be done the old-fashioned way. To know whether a human resource process calls for automation, it's important to consider what the action requires.
● It requires multiple employees to complete. Tasks that require approval or input from multiple employees can be processed more efficiently with BPA.
● It requires a paper trail. Many businesses, such as those in the food industry, require documentation to ensure regulatory compliance. Automated workflows can create a consistent record without the need for hard copies or disorganized spreadsheets.
● It consists of multiple repetitive tasks. Data entry, inventory management, and other recurring tasks may not require human input and may take time away from important responsibilities. The higher the volume of tasks, the more likely it is that BPA software can help improve a team's efficiency.
A no-code BPA platform makes it easy to develop workflows that anyone on a team can use. Regardless of the company size or level of technical expertise, a no-code platform allows users to create custom workflows to maximize efficiencies, improve compliance and allow employees to focus on their core competencies. By leveraging a BPA platform, companies in the food industry are able to streamline important business processes and enhance the overall productivity of the organization.