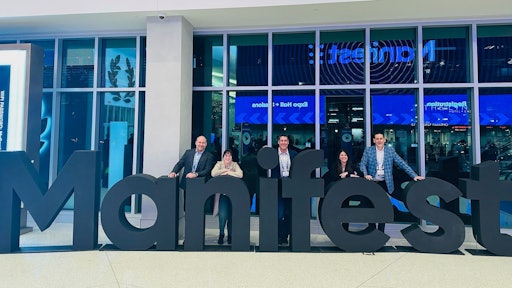 It's getting hot in herre…. in the supply chain space. And, no, it's not because Nelly performed the ultimate in wrap-party performances known to mankind. (I mean, he did, but that's besides the point).
It's because the supply chain space really is getting hot.
And it was on display at last week's Manifest 2023, which took place at Caesar's Forum in Las Vegas.
Here's some numbers:
Supply chain disruptions, current events, enterprise-wide solutions and supply chain pain points were the main focus of thought leadership, accentuating the partnerships and futuristic technologies transforming supply chains and logistics operations globally. Thought leaders discussed everything from sustainable supply chains and the implementation of 5G networks to micro-fulfillment, visibility, e-commerce and more.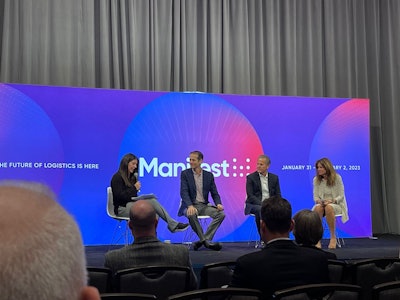 I moderated a panel discussion on Humanitarian Logistics, where Benjamin Gordon, managing partner and CEO, Cambridge Capital and BGSA; Romaine Seguin, CEO, Good360; and Mike Wilson, VP, CEVA Logistics talked about the state of procurement, how to support humanitarian logistical needs and more.
The Women's Lunch, sponsored by Food Logistics and Supply & Demand Chain Executive, peeled back the onion on what it means to be a woman in the supply chain and how men and women can work together to improve diversity among leadership. Courtney Muller, president of Manifest, sat down with Katie Dade, MIT's leader of the Women in Supply Chain Initiative, and Alicemarie Geoffrion, president of packaging at DHL and a past recipient of Supply & Demand Chain Executive's Women in Supply Chain award, to discuss gender balance in the corporate world and more.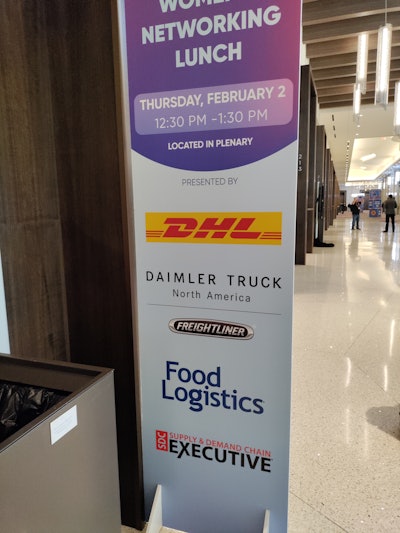 We sat in autonomous cars. We played with puppies at the Puppy Park, sponsored by GEODIS. We watched robots in action.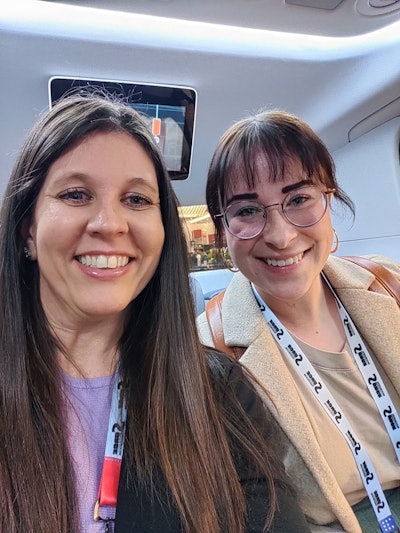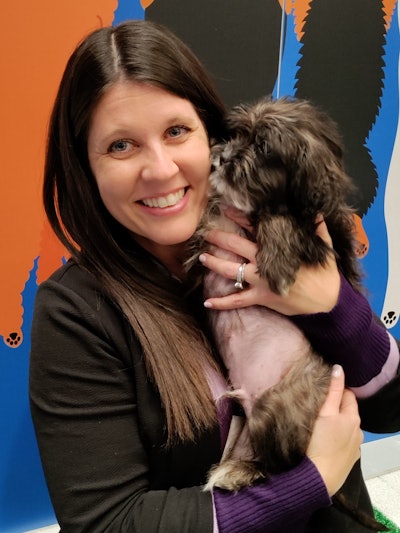 And we met, hugged, networked and celebrated many of the supply chain leaders in attendance, including winners of past and present awards. For example, I had the pleasure in interviewing Dave Brajkovich from Polaris Inc., live from the Podcast Booth. His company, NorthStar Digital Solutions, was one of our Top Tech Startup winners. Stay tuned for the actual interview, coming soon.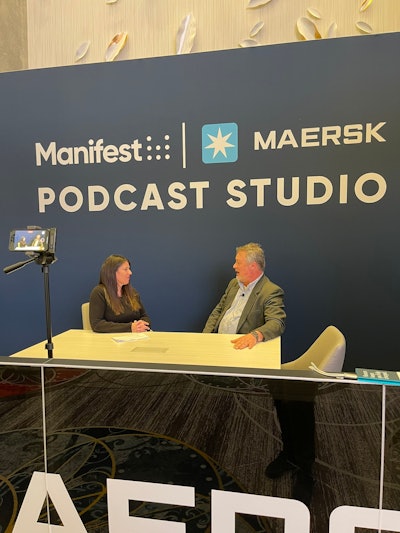 Thank you to the Manifest crew for hosting such a memorable, yet productive show for the supply chain and logistics industry.
Thank you to all of the industry contacts whom I was able to connect with and meet up with in person on the show floor.
Thank you to the exhibitors who hosted me for coffee, cocktails or fun gifts for my kids.
Thank you to our readers who continue to support our brands, our awards and our mission.
Thank you to the women who, like me, traded in our uncomfortable heels for gym shoes. To those donning Air Force Ones…. Power to you!
And thank you to my wonderful team who pounded the pavement with me.
Until next year Manifest. But for now…. It wasn't just a dream. Here comes the boom. Can't wait to see what's next!