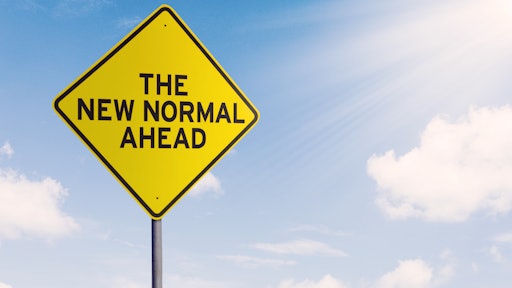 Creativa Images AdobeStock_361233505
SCN Summit: Future of Supply Chains kicks off today at 10 am CST.
Hosted by Food Logistics and Supply & Demand Chain Executive, SCN Summit features industry experts and thought leaders from the supply chain space to talk future of supply chains, what's in store for logistics companies, trends and technologies in logistics and more.
Monday's sessions start at 10 am CST with a discussion on managing pricing in a time of supply chain chaos, where Mo Barsema, industry principle at Enable, will detail how trading partners and internal teams can navigate the extreme volatility, keep customers happy, maintain margins and come out with even stronger partnerships in the end.
At Noon CST, Peter Bouyounan and Allyson Griffin, both principal industry solution advisers for Oracle, will outline how to manage recession risks in the New Year and how different investments – whether it's in technology, supply chain, product or workforce – can impact your company's success long term.
Tuesday's sessions kick off at 10 am CST, with an executive outlook on supply chain data. Douglas Kent, EVP of corporate and strategic alliances for Association for Supply Chain Management (ASCM), will outline the benefits of data analytics and how implementing such emerging technologies can help companies improve safety, security, sustainability and more.
At 2 pm CST on Tuesday, Gordon Donovan, director of market research for procurement and external workforce at SAP, will provide an in-depth outlook on what's in store for 2022 into 2023 in terms of supply chain visibility and how data and technology work together to help companies "see" what's ahead.
Wednesday begins at 10 am CST with Jon Gold, VP, supply chain and customs policy at National Retail Federation (NRF), will provide an executive outlook on port strikes, rail strikes, driver shortage, inflation, disruptions and more and offer predictions on what it will take for the supply chain to turn around.
Thursday's 10 am CST session is on Workforce Development in the Supply Chain, where Linda Dunn, faculty director and assistant professor of the Practice, Supply Chain Management Program at Georgetown University School of Continuing Studies, and Rodney W. Thomas, director of the Undergraduate Supply Chain Management Program at University of Arkansas, will weigh in on the importance of continued supply chain education, what companies should be doing now to improve employee retention, how to maintain a workforce throughout all generations and more.
The SCN Summit: Future of Supply Chains will take place Dec. 5-8. Register now, at www.SCNSummit.com to reserve your spot. Attendees can register for one, two or all sessions!
Hope to "see" you next week!