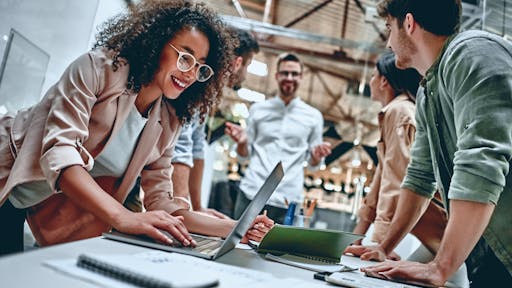 Vasyl
INFORM Announces New Senior Manager
INFROM, an AI and optimization software company, announced the appointment of Matthew Wittemeier to the newly created role of senior manager of international marketing and customer relations. Wittemeier commenced his new role effective October 19, 2020 having previously served as the marketing manager since 2016. Wittemeier is also a board member with YoungShip Rotterdam.
Deloitte Names New Consumer Industry Leader
Deloitte has appointed Anthony Waelter to lead its U.S. consumer industry practice, succeeding Seema Pajula, vice chairman, Deloitte LLP, who continues to serve as U.S. industries and insights leader. Waelter is a partner in the advisory practice of Deloitte & Touche LLP. In his new role, Waelter will lead the go-to-market strategy for the consumer industry group which consists of the transportation, hospitality and services sector; retail and distribution sector; consumer products sector; and automotive sector.
CGT Welcomes Leonard Batti as Chair of Board of Directors
Center for Growing Talent (CGT) has announced that Leonard Batti, vice president at Taylor Farms, will serve as the chair of the organization's Board of Directors for 2021. Batti stepped into the role during CGT's first board meeting on Oct. 22. During this time, CGT also welcomed nine new industry members to the CGT Board of Directors, growing the overall board by three volunteers. In this role, Batti will also serve on the PMA board of directors and the executive committee.
Company, Industry and Community Leader Retiring from Eriez
Charlie Ingram, executive vice president and chief marketing officer, will retire from Eriez at the end of 2020, according to president and CEO Lukas Guenthardt. Ingram joined Eriez in 1994 as National sales manager, rising to vice-president of sales & marketing in 2004. According to Guenthardt, Ingram was one of the architects of Eriez' three-fold growth while he directed the sales organization in the Americas.
Companies in this article