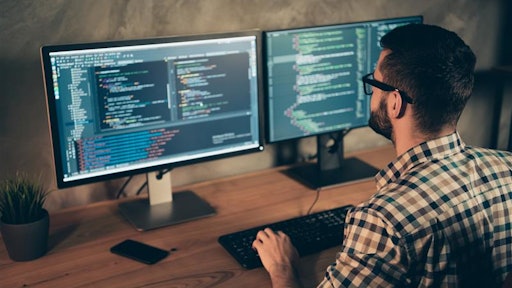 deagreez
Berkshire Grey Continues Acceleration with Appointment Chief Finance Officer
Berkshire Grey a robotics and AI company developing retail, e-commerce, and logistics fulfillment automation technologies for global companies, today announced the appointment of Mark Fidler to the newly created position of chief financial officer. Reporting to Berkshire Grey founder and CEO Tom Wagner, Fidler brings more than 25 years of financial leadership experience, the last 20 in disruptive technology-based companies where he deployed strategies that led to significant global expansions.
Transporeon further strengthens its advisory board
The newly appointed members bring to the table an impressive and diverse range of background disciplines in supply chain, logistics and technology. They will contribute significantly to Transporeon's continued growth strategy and their support will strengthen its leadership position in the market.
The new board members are Michael Kleinemeier (until recently with SAP) and Thomas Lieb (formerly at Schenker AG and Deutsche Bahn AG). On the advisory board they join Transporeon's two founders – Marc-Oliver Simon and Martin Mack – with deep inside knowledge about the business and its roots, Hermann Ude, the former CEO of DHL Global Forwarding, Dan Dershem, United States tech expert of fast growth supply chain companies as well as Justin von Simson and Stefan Margolis, two representatives of the sophisticated tech investor Hg Capital.
Blue Ridge Global Promotes Santhosh Srirambhatla to Chief Technology Officer
Blue Ridge, a leader in supply chain planning and pricing solutions, announces the promotion of Santhosh Srirambhatla to chief technology officer. As CTO, Srirambhatla is responsible for the continued development of Blue Ridge's engineering, technology, innovation and IT infrastructure and operations. Blue Ridge's supply chain planning technology helps Blue Ridge customers reduce costs, improve service levels and assure product availability to customers without creating a costly inventory surplus. Prior to his promotion to CTO, Srirambhatla served as Blue Ridge's vice president of product development. He also worked as a senior director of global services at supply chain planning company Steelwedge and a senior business systems analyst at Honeywell International.
Cloudleaf Accelerates Growth with GTM Team
Cloudleaf, Inc. announced the expansion of its Go-To-Market (GTM) team with the addition of seasoned digital transformation, strategy and supply chain veterans. Strategic additions to the team include Rick Kelley, vice president of sales; Christopher Kobus, vice president of solutions consulting; Bryn Lowry, vice president of customer success and Penny Delgadillo Valencia, vice president of global channels and strategic partnerships.
Companies in this article