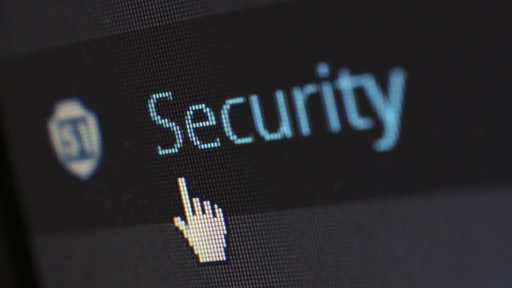 Pexels
The Coronavirus disease (COVID-19) pandemic has caused costly disruption across America's food supply chain. Over the past several months, the industry has battled the impacts, from COVID-19 hotspots occurring in food processing plants to the ripple effects of prevention measures executed to slow the spread of the virus across the business pipeline.
This is forcing companies, including logistics, processing plants, supermarkets and direct suppliers, to reevaluate standards related to safety and sustainability, and even redesign their supply chains to improve resilience and prepare for future crises. For most organizations this includes the adoption of multi-layered approaches to protect the well-being of their communities to reduce future supply chain disruptions that may result if their workforce becomes infected.
Organizations will need to continue to implement and review processes and policies to safeguard the health and well-being of their workforce, vendors and visitors as the COVID-19 crisis unfolds. This requires them to have the risk management infrastructure in place to effectively communicate changes and verify employees' and vendors' understanding and their ability to adhere to policies as they evolve.
Here are four ways organizations can reduce risks as COVID-19 continues to reshape the food supply chain:
Vendor assessment and monitoring.

The pandemic has heightened the need for food suppliers to have a comprehensive risk management strategy. This requires companies to review safety training and procedures of its third-party contractors and vendors, as failure to vet their occupational health and safety practices can pose  health risks and negatively impact profit margins due to penalties associated with security and safety risks. Utilizing compliance management tools, companies can add new policies and procedures to mitigate COVID-19 risks and monitor overall vendor prequalification efforts, reducing time-consuming administrative tasks and mitigating risks throughout the supply chain.
Communicate and effectively enforce new procedures.

To effectively mitigate risks, worksite leaders need to ensure policies are clearly communicated, and verify understanding and observance of the new policies and procedures internally and across the supply chain. Companies should also make sure workers are up to date on the latest recommendations provided by the World Health Organization and the U.S. Centers for Disease Control, as these organizations remain among the most reliable sources for information related to cleaning and disinfecting standards, personal hygiene and social distancing measures.
Enhanced standard operating procedures.

In addition to the use of personal protective equipment (PPE), including gloves, eye and face protection and respiratory protection, it's important for organizations to begin leveraging proactive protections such as infrared temperature scanners to assist with reducing workplace exposure. By instating health and wellness programs, such as a respiratory protection program, organizations can improve their ability to protect their workforce,  address noncompliance issues, training and fitting test concerns and monitor PPE shortage to further reduce disruptions to daily operations.
Ensure effectiveness of pandemic policies.

Organizations will need to commit to strengthen business contingency plans to ensure effectiveness and continue to meet their unique, evolving business needs. These policies should include a post-pandemic process that helps to ensure organizations and their supply chains are prepared for future fluctuations or new waves of infection. Beyond just the health and safety of workers, companies need to actively manage their vendors' safety risk and liabilities to reduce additional supply chain disruptions.
To protect the food supply chain, organizations need to implement enhanced comprehensive policies that proactively prevents the spread of the COVID-19 virus and protects entire communities from its effects. By taking the time to verify workers' understanding and compliance to new policies, companies can ensure their workforces and supply chains are protected throughout the duration of the pandemic and improve their response to future crises.