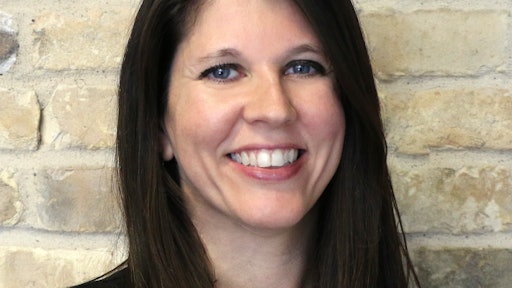 Social distancing in meetings and employees working from home—this is the New Normal for many in the supply chain and logistics industry.
But, thanks to technology, it's business as usual, regardless of a pandemic, natural disaster or even a sick day.
When COVID-19 hit the United States, everything sort of paused.
Just for a moment.
And, then the supply chain and logistics industry started back up again.
That pause was long enough to allow companies to innovate, pivot, create, band together and get new technologies on the market, but short enough where the industry didn't miss a beat.
That's because these new technologies, features and functionalities are what enable companies to manage their operations anywhere, at any time.
It's the technology that provides visibility, traceability, credibility and sustainability from farm to fork.
It's the technology that promotes worker safety, food safety and supply chain resiliency.
And, it's the technology that allows me to "see" the beautiful faces of my team every Wednesday at 11 a.m. CST for our Facebook Livestreams. (Go to www.facebook.com/FoodLogistics to learn more).
Technology also manages fleet operations, temperature control and rules and regulations. It maintains customer/vendor relationships, produces data that "tells a story" about a products' journey and mitigates risk. Without technology, the supply chains of today would've definitely crumbled.
Go to www.foodlogistics.com/technology to check out all of the new software and technologies new to the market. Also, submit nominations here at https://foodlogistics.com/21136485 for our FL100+ award, which honors leading software and technology providers that ensure a safe, efficient and reliable global food and beverage supply chain.
I don't think anyone really knows what the future holds, but it's safe to say that technology will continue to bring home a win for the supply chain industry.