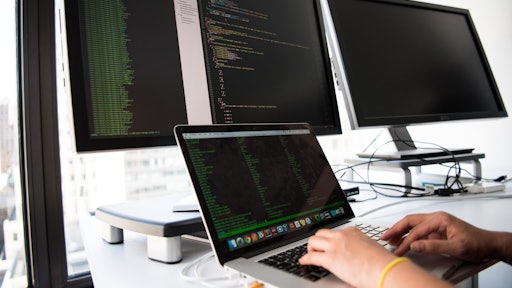 Christina Morillo from Pexels
Elemica Announces Matt McAluney As Chief Commercial Officer
Elemica recently added Matt McAluney as its chief commercial officer (CCO). In his new role, McAluney will lead his team with best practices and processes to continue growing revenues for the company. With over 20 years of sales and executive leadership experience, McAluney will build programs focused on increasing value for clients and help his team maximize success against performance goals.
Previously, McAluney was CEO and senior vice president of sales and services for ID Analytics, where he led all customer-facing and revenue-generating functions.
Omnitracs appoints Paul Kirkpatrick as Chief Legal Officer
Omnitracs announced the appointment of Paul Kirkpatrick as chief legal officer. In this role, Kirkpatrick will lead the Omnitracs legal organization and provide strategic advice to the executive leadership team. He will oversee initiatives including mergers and acquisitions, securities and compliance, intellectual property and other corporate matters.
Prior to joining Omnitracs, Kirkpatrick served as Vice President, General Counsel and Corporate Secretary for Commercial Metals Company, where he was responsible for overseeing global legal functions for the NYSE listed, Fortune 500 company.
Transparent Path Becomes a Social Purpose Company, Expands Leadership Team
​Transparent Path is spotlighting its successful conversion to a Washington State Social Purpose Corporation (SPC) and the expansion of its leadership team. In his recently appointed role as CTO, Sunil Koduri is responsible for Transparent Path's technology vision and strategy as well as the architecture of its AI, blockchain- and sensor-powered platform. Lauren Adler comes on as director of product management, responsible for ensuring Transparent Path's suite of products is aligned with the real-world needs of food and supply chain executives. She was formerly the director of supply chain integration for Amazon.
Greg Lind is now the director of platform engineering. ​In his role, Lind is responsible for the creation of Transparent Path's enterprise software platform. Lind has worked in Africa, Asia and Europe, aiding STEM startups and food-centered NGOs as well as leading the open source platform for microservice software architecture, Buildly.