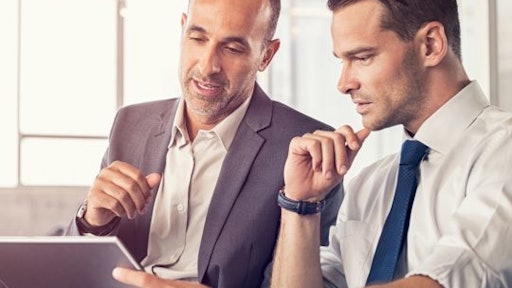 Enterprise resource planning (ERP) software is an essential component in the efficient manufacturing of food products, but is also vital in the management of food companies' entire supply chain, from procurement to distribution.
ERP systems generally result in:
Greater productivity
Increased profitability
Shorter manufacturing and distribution times
Improved total product quality.
Regardless of the scale of the company, or whether it uses a continuous or a batch process, ERP software allows planning, improving, documenting and consolidating the manufacturing and transportation of food products in an integrated management system.
ERP systems are appropriate not only for large companies, but also for medium and small companies. In fact, to be as competitive as possible against larger competition, midsized and smaller firms need to use every method available to work smarter. Here are 10 ways a food product manufacturing firm can improve its operations via an ERP system:
1. Better Integrate Functions with the Organization
Can you imagine an organization where departments are not confined to working in watertight compartments or silos? Effective communication between departments is vital in developing an effective food manufacturing system. ERP systems can impact departments in various ways, including:
The sales department can determine the availability of finished products from the manufacturing department, and set discount policies.
The planning department gets updated sales forecasts and builds a more accurate production plan.
The production department can track progress, detecting efficiency opportunities with equipment, labor or materials.
The maintenance department can identify time and downtime to deliver proper preventive maintenance.
The warehouse department will ensure proper levels of inventory, such as raw material, semi-finished goods and finished goods.
The logistics department can ensure delivery schedules are maintained and compliant.
The purchasing department can better manage when and how much material is procured to ensure freshness and improve cash flow.
2. Update Business Variables in Real Time, and More Accurately
The prices of materials, delivery costs and times, and the product formulas—just to mention some variables—are all located in the ERP system, ensuring that updates to figures in one department are shared throughout the organization. Food product manufacturers can track customer prices, compare historical costs, delivery times, manufacturing times or product compositions. By automating tactical changes and analysis on profitability and manufacturing production, organizations can focus on business strategy.
3. Streamline the Sales Process
The sales department has a series of tools capable of increasing its productivity. ERP software packages can help:
· Generate accurate quotations quickly
· Track quotations and delivered orders
· Set prices by adding the markup to the total cost
· Send invoices quickly and accurately.
4. Optimize Production
Every food company has machines and equipment, transforming raw materials into final products. ERP software allows firms to load information on these components into the system to define the production capacity per machine. It also can immediately detect idle capacity and reallocate resources. It's possible to manage the bottlenecks, update seasonal volumes and trends, as well as plan capacity increases for the future.
5. Optimize Inventory Levels in Time and Quantity
Food companies have traditionally sought to solve many inventory management issues, including:
The inability to locate raw material or ingredients in the warehouse
Finished or semi-finished goods that have exceeded their shelf-life
Excess of SKUs in stock
The purchase of unnecessary materials "just in case"
Time-consuming efforts to update other departments on product availability
ERP software leaves these problems behind. It allows all functions—with the corresponding permissions—to access a unique, reliable and updated source of information.
6. Improve Traceability of Food Products
ERP systems streamline the supply chain and ensure that food products arrive to customers and distributors properly. ERP software manages recipes, quality control, compliance and traceability. The integrated system tracks manufacturing orders in real time and allows for easily identifiable shipments.
7. Proper Procurement Planning and Sourcing Process
When it comes to the purchasing of raw materials and other products associated with food manufacturing, the procurement department cannot operate in a vacuum. Answers to "which materials," "how much" and "how often" require input from logistics, inventory, production and sales departments.
Contacting each department is time consuming. This can be solved by ERP systems, which allows information sharing among departments. Consider a scenario where the volume demand of a specific candy increases unexpectedly for the next period. It's necessary to ensure that all direct materials (e.g., ingredients, raw materials and packing material) are on hand. Get the output data from the master production schedule figures and let production start with no delays.
8. Better Handling of Recipes or Bills of Materials
In today's food industry, it's necessary to have an agile and precise system to convert raw material into the finished product. Food company executives should never wonder, "Where is information on the amount of ingredients required to obtain a unit of each SKU within the organization? And when the recipes or the mix of raw materials change, will chaos ensue?"
ERP systems determine with no extra calculations the amount of required ingredients from the volume demand.
9. Optimize Supply Chain Efficiency
The use of ERP allows companies to buy what is needed, when it is needed and combine the factors of production on time. If changes are made in the sales forecast, the system will quickly update all the dependent variables of the organization. Creating production orders and streamlining the picking list are some of the advantages when using an ERP.
10.
Streamline

Economic and Financial Operations

ERP systems allow the accounting and finance departments to gain visibility of trends with integrated reports of sales, costs and profitability by product or family of products.

What happens when an organization leaves behind outdated and ineffective planning systems, such as Excel spreadsheets, in favor of an ERP system? The implementation of an ERP system can benefit a food business in multiple ways: It contributes to a system that reduces manufacturing waste, improves communications, allows for better planning and, ultimately, increases profitability. For customers, it means they receive the right product with the right quality at the right place and time.