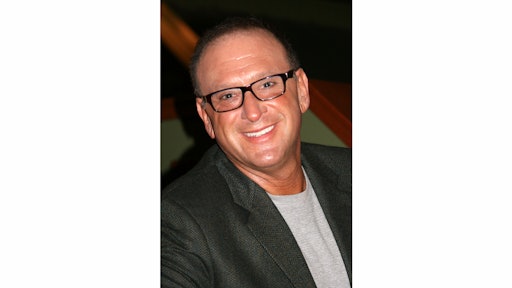 The most comprehensive survey of technology usage by North American food manufacturers was recently completed by the marketing research division of TR Cutler, Inc. A total of 512 companies participated in the survey. Respondents ranged from C-level executives to IT managers. All respondents were employed by companies with 100 or more employees with headquarters in North America (including the United States, Canada, and Mexico.)
Here's a snapshot of survey results:
Leveraging existing IT resources: a key finding. Nearly all the respondents indicated that within the past five years their food company invested significant resources (both financial resources and human resources). The most frequent technology referenced was an ERP (enterprise resource planning) solution. Some of the ERP solutions mentioned by name at least five times included:
• bcFood ERP
• DEACOM ERP
• Epicor ERP
• Microsoft Dynamics AX ERP
• Plex Systems ERP
• Ross ERP/Aptean
• Sage ERP
• SAP ERP
• SYSPRO ERP
• TGIltd ERP
Other ERP solutions were also named sporadically among the survey respondents. Derek Singleton, managing editor at Software Advice, astutely noted, "Not only are food and beverage manufacturers closely regulated, they are also subject to heavy scrutiny by news media." High profile food recalls have raised the public's awareness about food manufacturing, he says. On the positive side, "One of the main benefits of food manufacturing software is that it helps food manufacturers ensure quality and accuracy in their products by providing extensive features for traceability and inventory management."
However, unlike new food companies or those looking to replace long-standing legacy systems, respondents to this survey are seeking solutions that will augment, interface, and cull data from a myriad of sources, from file cabinet folders to ERP systems' data.
Unlikely to change or replace ERP solution in the next three years: a key finding. Less than ten percent of the survey respondents (8 percent) suggested that their food company would likely change the ERP solution within the next three years. That said, 68% surveyed complained current technology was insufficient to address the needs of audit processes and ever-changing regulatory enforcement. The preponderance of dissatisfaction was amplified when more than half these food leaders (55%) noted they had expected the ERP solution would be sufficient to address these needs.
Justifying expanding technology solutions require integration of ERP data: a key finding. From the Food Safety Modernization Act (FSMA), with elements still being finalized three years following the enactment of the law, to BRC to ISO2200, these food manufacturing firms identified that exponentially expanding SKUs, thinner margins, and supply chain complexities, were among the named factors driving the need for new technology solutions.
Nearly 9 out of 10 respondents (88%) said current technology will be insufficient to address the food safety, food quality, regulatory compliance, and supply chain complexities. Most (81%) also noted that the increase in global suppliers exacerbated the challenges of meeting GFSI (Global Food Safety Initiative) standards.
Full-service supplier compliance transcends ERP: a key finding. Food and ingredient manufacturers and brokers require a Web-based, full-service supplier, compliance, and regulatory document management solution that automates the management of supplier risk, data, and documentation, making them ready for an audit every day of the year. Very few of these document management systems are cloud-based SaaS (software as a solution), which work with in-house solutions such as quality management systems (QMS), enterprise resource planning (ERP), and product life-cycle management (PLM), to close the loop on upstream risk. Gary Nowacki, CEO of TraceGains, insists that, "Only solutions that integrate with existing technology AND provide collaborative supplier management to ease compliance with FSMA,GFSI, and HACCP, remain relevant."
By digitizing all incoming supplier documents, making them easily searchable, critical data is extracted and analyzed against customer-specific business and compliance rules, alerting stakeholders to any non-compliance.
Why many food manufacturers have ERP buyer's remorse: a key finding. With such a large percentage of respondents having purchased their ERP solution within the past five years, there is little wonder why buyer's remorse occurs. One reason is that many of these systems were designed for discrete manufacturing. While process manufacturing "add-ons" have been appended to address the unique needs of food processors, these solutions are often little more than a Post-it note.
More than 82% percent of those surveyed suggested when "add-ons" are implemented they do not work effectively and create significant risk and overhead. The fact is that the underlying data model and functional capabilities of a process-oriented ERP application are inherently different than those of either a generic or discrete-oriented solution.
The discrepancy of currently installed technology solutions: a key finding. Nearly three-fourths (73%) of those responding said they were disappointed the currently installed technology solutions did not provide accountability and management of ingredients, raw materials, and finished products, including co-products and by-products. Most (89%) said current technology solutions are insufficient, lacking the ability to predict yields, scale production, cost products, and perform product recalls; nor was there capacity to evaluate and predict the effect of variable product characteristics and inventory attributes, including multiple units of measure (UOM) and shelf life.
All who responded noted some ERP deficiency in functionality; and nearly all suggested and required customization overhead and ongoing maintenance that established a long (often multi-year) ROI (return on investment.)
Ultimately, when solutions are able to maximize and leverage the current technology solutions, food companies will embrace these technologies. Specifically, Nowacki suggests that when the adjunct solutions can demonstrate an ROI in less than six months, then food manufacturers of all sizes will embrace these Web-based systems.