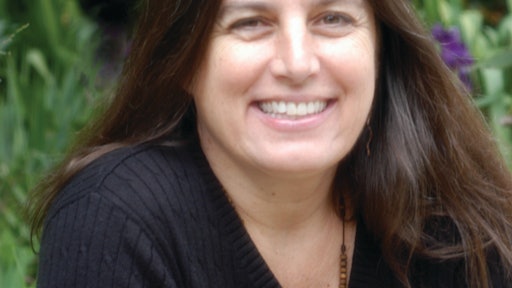 Most of us have heard the popular phrase "Innovate or Die" in recent years. Let me suggest a spin on it—Automate or Die! That's what I kept thinking throughout the week during ProMat 2013 in January. It wasn't just the obvious display of equipment, but the intensity in which everyone seemed to be championing automation that was so profound.
I attribute a lot of the automation urgency to e-commerce and how quickly it's changing our industry and many others. Companies are trying to figure out how best to fulfill orders made by consumers whose appetite for speed seems insatiable. For better or worse, today's consumers want to order merchandise at all hours of the day or night, holidays and weekends included, with computers and smartphones and tablets, and they want their merchandise delivered in lightening speed (we can thank Amazon for instilling that expectation in American consumers).
This issue's cover story is devoted to warehouse automation and what's driving it, like e-commerce and changing demographics in the labor market, to name a few.
Our feature article on fleet management includes an interview with Eric Hartman, senior director of logistics for Papa John's. Like other fleet managers, Eric has his hands full with a host of new trucking regulations coming down the pike. The good news is there are a number of very capable software and technology tools that fleet managers are using to stay on top of their operations.
Reverse logistics is the topic of our other feature article. It's inspiring to see how much reverse logistics is steadily moving to the forefront of supply chain executives' minds. There really is so much opportunity—financial and otherwise—to be gained from implementing a good reverse logistics program, as Inmar, GENCO ATC, and Ryder Supply Chain Solutions can attest.
Meanwhile, we have several new offerings planned for 2013. On the print side, we're publishing two special editions this year. In April, our special edition will focus entirely on food safety and security, which is undoubtedly one of the hottest topics in our industry. Then in July, we'll cover sustainability and energy efficiency in the food supply chain.
In addition, we are continuing to expand our coverage of the global food supply chain with a market analysis report once each quarter on four global regions—Europe, Asia, Latin America, and the Middle East & Africa.
On the digital side, grab your adult beverage of choice and join us for "Happy Hour With Food Logistics" on the last Friday of each month, starting this spring. The program will be a live video chat with a panel of industry experts discussing everything from food safety to the cold chain and more. The idea is to create an informal, unscripted, open discussion similar to the The Huffington Post's HuffPost Live program.
And, you may have noticed that we are now offering daily e-newsletters. The "Fresh Take On:" e-newsletters cover general food logistics industry news (Monday & Thursday), Sustainability (Tuesday), Software & Technology (Wednesday), and Safety & Security (Friday).
Enjoy the read.