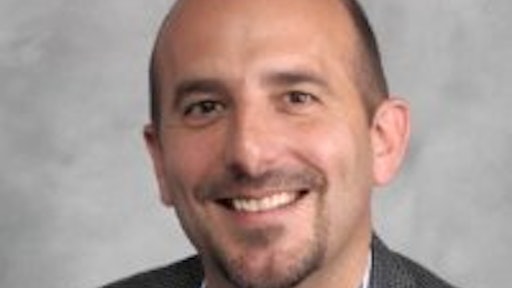 Deploying rugged handhelds within the food supply chain can create multiple benefits, including cutting costs, saving staff hours and increasing the efficiency and accuracy of transportation and delivery.
One of the largest independent bakeries in western Canada recently deployed rugged handheld devices for its route drivers in Calgary.
The bakery is an early adopter of technology that first incorporated handheld computers into their delivery system in 1990. By 2009, the bakery's second generation of handheld computers had become obsolete.
The mobile devices, mainly used by the bakery's truck drivers, were prone to breaking, hard to read and unable to capture the pricing and order information essential to the business. Because of this, the bakery was still operating on a mainly paper system which was inefficient and inaccurate.
The owner realized they needed a new solution that was:
Durable,
Easy-to-use,
Wireless,
Able to perform signature capture, and,
Reliable.
The bakery chose a new rugged handheld device that met its needs, including signature capture, Bluetooth and wireless capability and compatibility with its current software provider.
Today, when the bakery staff takes orders over the phone, email or fax, the information is entered into their route accounting software, integrating the new order with standing orders. The information then creates a list of deliveries that is segmented by route, and a load sheet with the total number of products required for delivery. This information is sent to the bakery's distribution and production system and the picking process begins.
The drivers then load their trucks and communicate this to the server to get the route information for the day's deliveries, and the delivery information automatically loads onto the rugged handheld device. Previously, the administration department would have to manually load delivery information on the mobile devices.
The new rugged handhelds automated process saves the administration staff two-and-a-half-hours every week.
From the rugged handhelds, the drivers are able to: record returns, reconcile orders, print orders and capture customer signatures on the device. With the rugged handhelds' wireless capabilities, truck drivers no longer have to plug their devices in to send information to the accounting office. The handhelds automatically upload the information to the server as soon as the drivers near the loading dock. The software then creates a route settlement and the process begins again.
The accounting department has also experienced a marked change. Before, when customers would request a copy of their invoice, accounts receivable would have to find the invoice, print it out and send it off to the customer. Now drivers can email the signed order form with the click of a button.
The Calgary bakery has more than achieved its goals from deploying the technology. The bakery is no longer printing as many invoices, cutting its paper cost in half and saving the bakery more than $2,000 a year. The bakery has also implemented an electronic statement system for its customers, saving them postage, paper and labor.