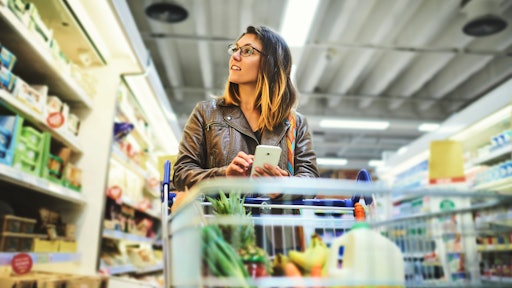 Getty Images
Now in its third year, the pandemic has created sharp shifts in shopper demand. At its start, even historically technology-resistant consumer sectors shifted online. Then, just as supply chains were beginning to adapt to regular households purchasing commercial-sized loads of consumer goods, new problems are arising in the economy and supply chain.
According to recent research, while a few forward-looking retailers sought artificial intelligence (AI)-powered demand forecasting capabilities – around 13% according to one estimate – many retailers eschew it in favor of other priorities and limp along using data from past years to reflect seasonality, plus a bit of human guesswork to try to adjust for more recent market shifts. The survey found that even those who embraced data were likely working with outdated models incapable of keeping up with rapidly evolving shopper preferences, competitive market entrants and shifting market dynamics.
There's always something to be said for instinct, but in a business where margins are razor-thin and the pace of change is unprecedented, leaving such decisions to whims is almost foolish.
Out with the old, in with the new
The value of historical data in such times has dwindled from questionable to irrelevant, as has the accuracy of human guesswork. Fortunately, increasing numbers of retailers are seeing the value of AI-based demand forecasting that leverages machine learning. And of course, organic customer demand is only half the story for retailers for effective forecasting and inventory planning. Complex dynamic modeling also needs to consider how retailers' pricing and promotions are impacting demand.
Fortunately, leading AI-based science can crunch complete historical and current information about promotions, stock-outs, seasonality, etc. The model learns from the historical data, of course, but also reflects current conditions in its continually evolving machine learning mode and can make surprisingly accurate predictions about the future. In forward-looking algorithms used to generate forecasts, the models factor in future data including calendar events and promotion plans.
The result: timely, actionable projections that enable retailers to meet actual shopper demand, when and where it matters, and vastly enhance supply chain management and optimization to keep enough – but not too many –items on hand, including fresh items, to accommodate demand while minimizing waste.
Don't let history repeat itself
There's also an element of alternative sourcing, which is playing out currently with product shortages and suppliers' inability to deliver on time and in full. Consider upcoming global harvests of commodities such as coffee and grains. In the case of coffee, analysts suggest that the crops of one of the world's largest producers, Brazil, may be lower than usual due to climate challenges this past growing season. As far as grains, Eastern European-made grains feed nearly 40% of the European Union and UK. With geopolitical uncertainty in the region, it remains to be seen how that will impact the spring growing season and summer harvest.
These and other extreme scenarios occur with increasing frequency, which begs the question: if these analyst predictions hold up, retailers need to be ready to find alternate sources to satisfy the various needs of consumers. For instance, grocers who were well-prepared at the start of the pandemic began planning for it as early as Jan. 2020.
One way to do that is by extending visibility into the various supply and demand shifts by deepening relationships within your supplier network: foster collaboration with wholesalers and manufacturers and share meaningful data that will benefit both your business and theirs. This is another area where AI can speed up these insights and present detailed what-if scenarios to contemplate. This will be paramount as supply chain disruptions persist.
Take an AI-based approach: a real-life example
New economic factors and other global obstacles also underscore the importance of AI, as current top-of-mind supply chain issues include many that could be solved with the application of data science. The above-referenced survey also found that nearly nine out of 10 retailers (88%) state that their current priorities include plans for alternative sources of supply, with the same percentage pointing to a need for more accurate demand forecasting. So, clearly the benefits of switching to an AI-based solution are compelling.
Here's an example of how this could prevent some headaches. Say the bakery needs flour for making freshly baked bread. If an error was made in its forecasted need for flour, it might go and pull some from the store's shelf, but if that's not accounted for in inventory, an analysis would show this as shrinkage.
Why? The retailer had flour on the shelf, but it's no longer available for a customer to purchase. This makes the bakery's gross margin look good in an unexplainable or unknown way while contributing to dreaded shrinkage in center store. After all, the bakery used an ingredient it would otherwise have to buy, but because it didn't create a checkout transaction, it appears at a surface level that its cost of goods position was improved. An integrated inventory solution that embraces fresh and kitchen management accommodates these increasingly common real-world scenarios.
Don't trust your gut – trust science
This is just one instance that demonstrates why retailers ought to make every effort to pursue unified visibility across all departments, recipes and prepared foods in which a fresh item might be used or sold. When a retailer forecasts appropriately by department at both the primary-product and recipe level, it's more likely to have on hand the items it needs for food prep, and it will minimize food waste, while maximizing sales. Furthermore, embracing a more sophisticated process for fresh and kitchen item management delivers improved inventory accuracy and improved margin visibility across all fresh departments. Plus, reducing food waste brings the non-financial benefits of environmental sustainability and social responsibility that shoppers increasingly value.
At a time of severe supply chain disruptions, accurate forecasting gives savvy retailers a critical edge in proactively managing their vendor partners, optimizing trade funds and managing financial and business targets effectively.